Surrounded by white sand beaches and situated in the heart of the Pacific Ocean, French Polynesia is Mother Nature's ultimate diving sanctuary! Hammerhead sharks, tiger sharks, lemon sharks, black tip sharks, white tip sharks, grey reef sharks, dolphins, turtles, humpback whales, mantas, eagle rays are just a short list of the big pelagics that have been seen on these atolls. This is their happy place and can also be yours!
In French Polynesia, you will dive 3 different types of diving ecosystems, each one with its own diving personality!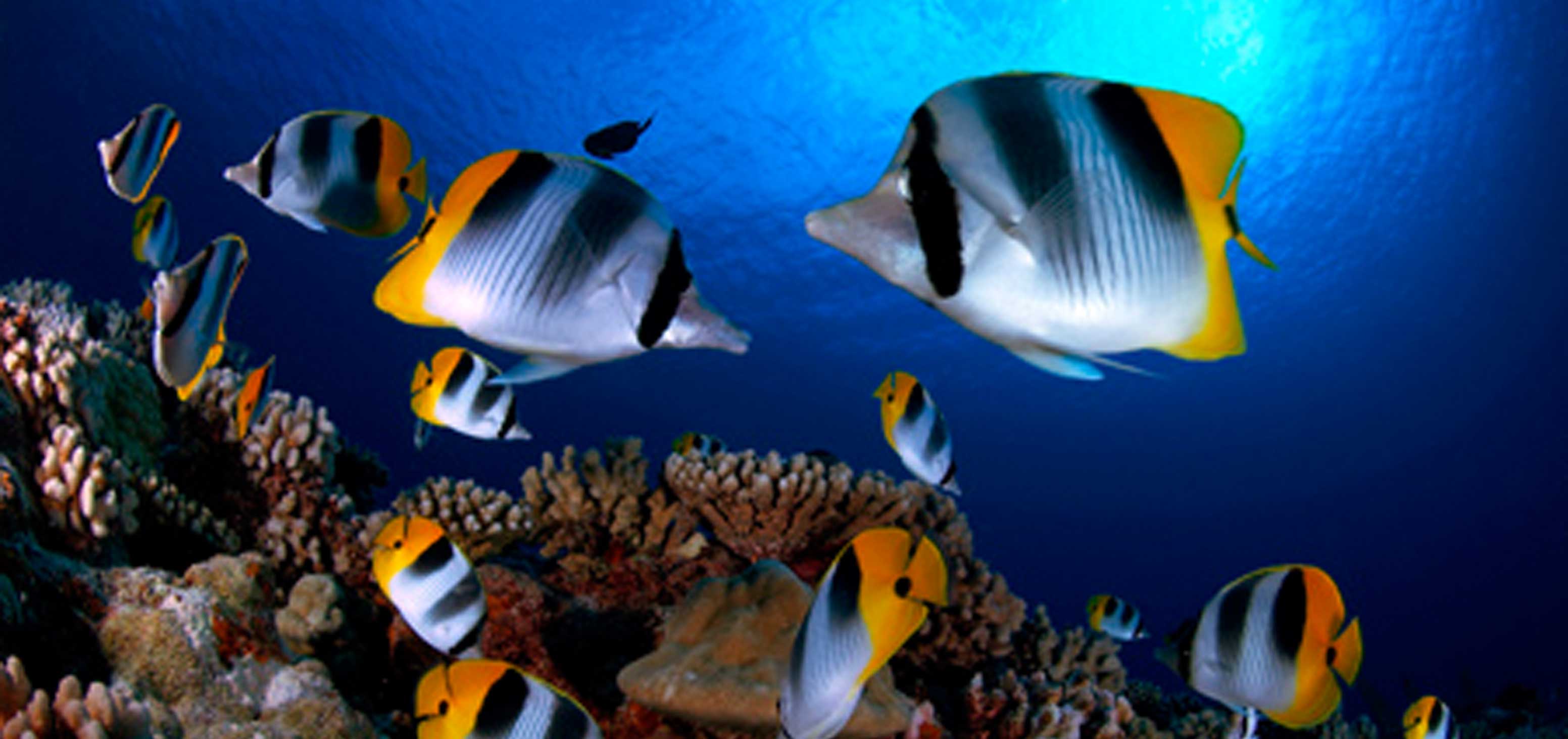 #1 The lagoon
Located between the coral reef and the island, its waters are calm and shallow, with fantastic visibility and a high concentration of colorful reefs, corals, shells and beautiful tropical fish. You can also find blacktip sharks resting on the sand while eagle rays pass by.
Famous dive site: Nuhi Nuhi in Rangiroa – a shallow coral garden where angel fish, butterfly fish and anthias can be spotted

#2 The Open Ocean
Just where the waves crash in over the coral reefs, the outside the reef and its dramatic drop offs hide large and bright corals, where large predators such as sharks, tunas or sword fish can be encountered as well as big schools of fish, giant turtles and playful dolphins!
Famous dive site: Teahuroa in Toau island – an outer reef wall where huge schools of snappers, sharks, barracudas and manta rays congregate.

#3 The Pass
Just between the coral walls, the passes are where the ocean mixes with the lagoon filling and draining it with sediments and with the resulting migration of schools of fish and bigpelagic s. This dynamic environment full of ripping current is where all kind of sharks, manta rays, barracudas, tunas, bonitos, groupers find their playground!
Famous Dive sites: Garaue Pass in Fakarava and its famous wall of sharks!!!
Do you dream of diving this underwater paradise? Contact us today!