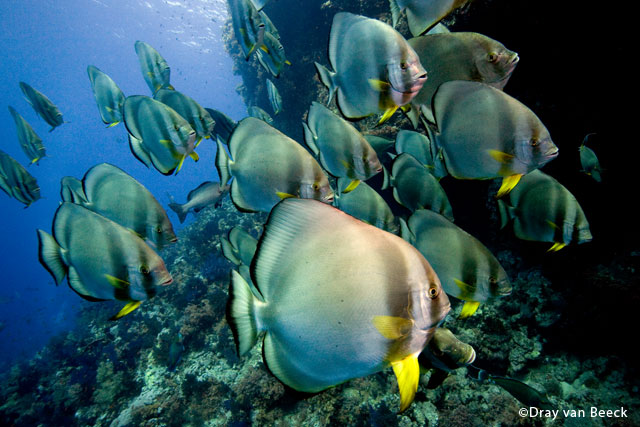 All divers know that pinnacles are great to dive on and provide many a photo opportunity because they tend to be full of corals, critters and fish. The most vibrant pinnacles are usually found in medium to strong currents that deliver nutrients to all its inhabitants. When the pinnacle is also located in an isolated spot of the open ocean, the above described factors apply even more. This creates a perfect hang out, cleaning, and hiding place for a myriad of fish. Moreover, you can almost call it wall diving as some pinnacles reach from the ocean bottom all the way up to the surface. Currents mean clear water; some pinnacles are not surrounded by a sandy beach or a shallow reef, which improves the visibility of the water!
A good example of such stand-alone pinnacles are the Brother Islands in the Egyptian Red Sea. Known as one of the best diving locations in the world and declared a marine protected area in 1983, the Big Brother and the Little Brother are 2 pinnacles found  60 km away from the Egyptian coastline, which are only accessible by liveaboard. There are about 10 different dive sites in the area, including 2 wrecks.
Little Brother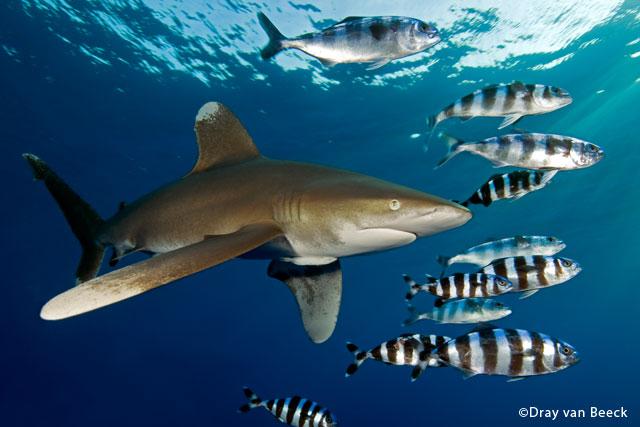 This round island  is literally covered with soft and hard coral, gorgonian fans, sponges, black corals and anemones. Together, it creates an incredible variety of colors and shapes, making this dive site a wonderful experience! At 40 m, there is a plateau from where it is perfect shark spotting! Silver tips, white tips, grey reef sharks, hammerhead sharks and, if you are lucky, even thresher sharks and oceanic whitetips come here to feed! If you are even luckier, you might see a whale shark! Schools of barracudas, tunas and giant trevallies often circle the area as well as dogtooth, snappers, unicorns, surgeon fish and manta rays!
Big Brother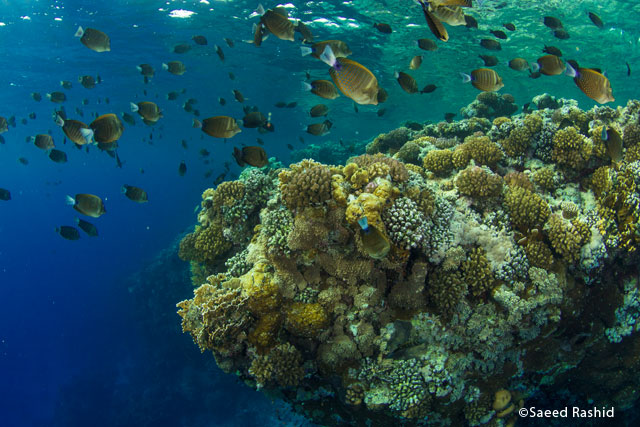 Only 1 km away from his Little Brother, Big Brother Island offers the same variety of coral gardens and underwater life and much more! A bigger plateau, a cleaning station and 2 magnificent wrecks, as you can see below.
Aida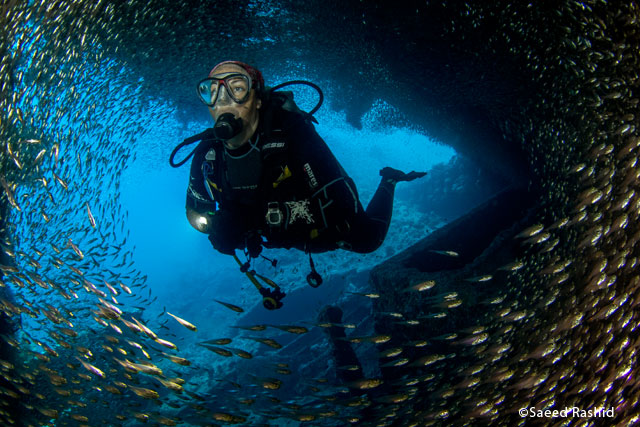 Built in France and launched in 1911, this 75m supply ship for the Egyptian army sank in 1957 due to a big storm that pushed her on the reef, while it was moored in the bay. Apart from the hole caused by hitting the reef, the wreck is still in very good condition. Her bow rests at 25m and the stern at 60m.
After 60 years, the wreck is now part of the beautiful reef of Big Brother and it is completely covered with soft and hard coral. If you are an advanced diver, it is the perfect place to practise your penetration skills and explore the engine room and much more. Meanwhile, you can encounter sharks, barracudas, unicorns and Napoleon fish.
Numedia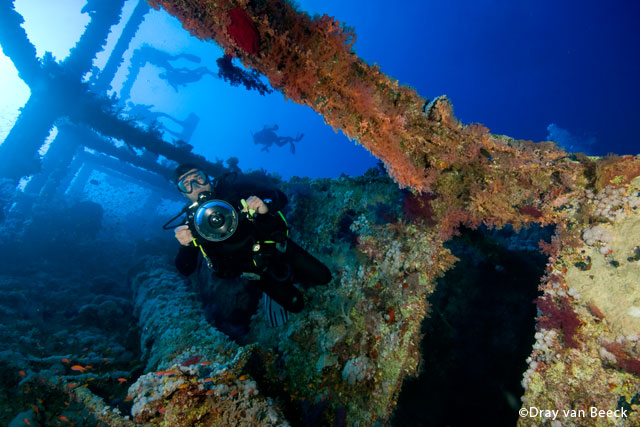 On the way to India on only her second trip, this 130 m long British cargo ship sunk in 1901 when she hit the Big Brother plateau in the middle of the night. She is now overgrown with hard and soft coral and she is positioned almost vertically on the reef; starting from 8 m and finishing at 80 m. This makes this dive site also a great tech dive. Numedia is also known as the Railway Wreck due to the 2 railway engine wheels that used to be her cargo. As of the rest of the brothers, here you can find grey reef sharks.
With such a variety, you just want to keep coming back to the Brother Islands! You can find everything you want for a great dive holiday in the Red Sea! Corals, currents, macro, big pelagics, wrecks!
[Tip: Autumn and winter are the best times to see thresher sharks.]
As you may already know, Master Liveaboards includes the Red Sea in its portfolio starting from mid2017! We offer the choice of different 12 itineraries, while the Brothers Islands are one of the most frequented sites within all these itineraries! Contact our reservations team for further information!