Our ever growing fleet of Master Liveaboards will expand again with 3 yachts in 3 incredible liveaboard dive destinations! Bahamas, Red Sea and Maldives!

From 2018, Master Liveaboards will take ownership of the respected MV Yemaya, currently operating in Cocos and Malpelo. Following a short cosmetic refurbishment, the boat will be moved from the Pacific to the Atlantic where she will begin operations in early 2018 as the Bahamas Master.
Based out of Freeport, she will offer 7, 10 and 14 night cruises for up to 16 guests in 3 cabin types:
2 Master cabins on the forward upper deck, with double beds plus private en-suite bathroom,

2 premier twin cabins with en-suite

4 standard cabins sharing two bathrooms with heated showers.

Our Itineraries in Bahamas will cover tiger sharks at Tiger Beach, hammerhead sharks in Bimini, oceanic white tip sharks at Cat Island as well as dolphin and shark combo experiences in the summer months.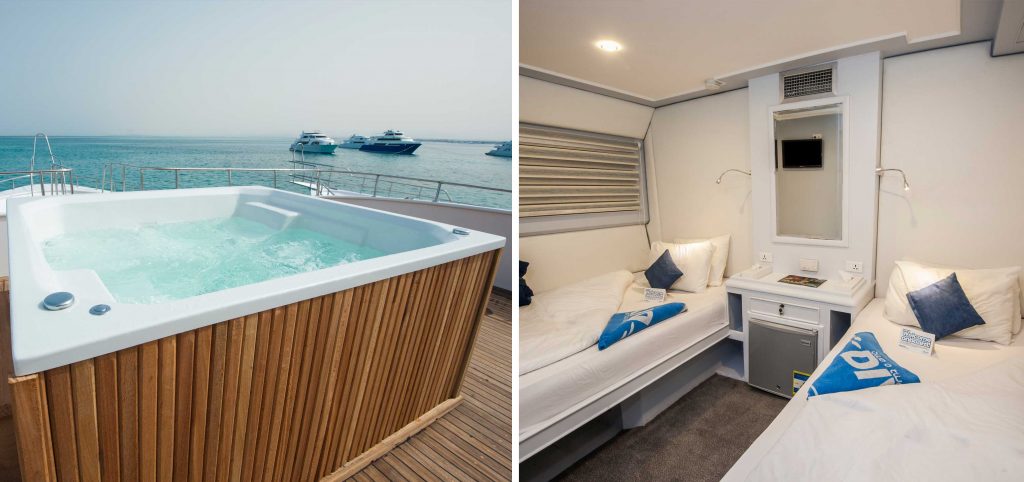 Master Liveaboards will also take ownership of  M/Y blue Horizon from mid-2017. Operating in the Red Sea since 2006, the boat has won multiple Best Liveaboard and Liveaboard of the Year awards with both Diver and Sport Diver magazines in the UK.
She takes up to 26 divers in 3 types of cabins:
4 suites

5 twin/double cabins

4 fixed twin cabins
All en-suite cabins are equipped with a/c, a private entertainment system and a mini fridge. The yacht has ample space for you to relax and enjoy your diving holidays. A generous sun deck on the fly bridge, a separate bar and sky lounge with state of the art entertainment system and even a Jacuzzi make for a luxurious stay on board. There is also plenty of room for guests who prefer to relax and unwind in the shade. Featuring a nitrox membrane, booster pump, a technical blending panel, the Red Sea Master fully caters for rebreathers and technical divers.

The Red Sea Master itineraries will cover the whole of the Egyptian Red Sea from the Strait of Tiran in the north, to St. Johns all the way south in Egypt. These itineraries cater for a wide variety of interests and locations suitable for both novice and experienced divers and will be hitting all the Red Sea legends including SS Thistlegorm, Elphinstone, Daedalus, Brothers and everything in between.

The Maldives will be added to the tasty menu of Master Liveaboards' destinations in 2017 with the current  M/Y blue Voyager.
Boasting the largest dhoni in the area, Maldives Master can accommodate for up to 26 guests in 13 comfortable cabins:
3 spacious double suites

10 twin cabins
The yacht includes 7 social areas, including a sky lounge, a bar and a Jacuzzi.

Operating in the Maldives since November 2015 with a range of itineraries from 7 nights to an incredible 22 nights, this newly refurbished vessel offers dive cruises throughout some of the best diving in the Indian Ocean in spacious luxury.
Contact us today to book your next liveaboard dive holidays in Bahamas, Red Sea or Maldives!