For anyone who has managed to miss our previous announcement, it's worth repeating that Master Liveaboards will be diving in Bikini Atoll from May of 2018 with the Truk Master.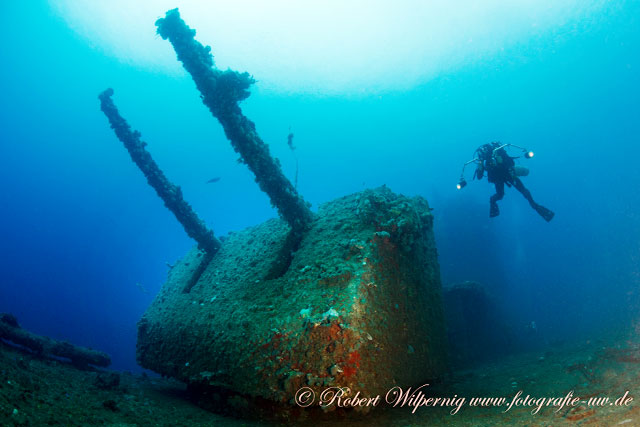 If any serious (tec-wreck) divers and history fanatics were to make a bucket list of their top dive sites, Bikini Atoll would without a doubt feature as number one! Nowhere in the world can you find a similar collection of historic vessels that only for their sheer size are unique.
After WWII, Bikini Atoll became one of the USA designated locations to test the impact of various atomic bombs on a large fleet. Many nuclear tests were performed, resulting in what is now a unique selection of shipwrecks consisting of war battleships, cruisers and an aircraft carrier. Each one of them has its individual history.
Check out the wreck of the Saratoga, the most famous wreck that appeals best to imagination: the signature dive of Bikini Lagoon.
The USS Saratoga CV-3.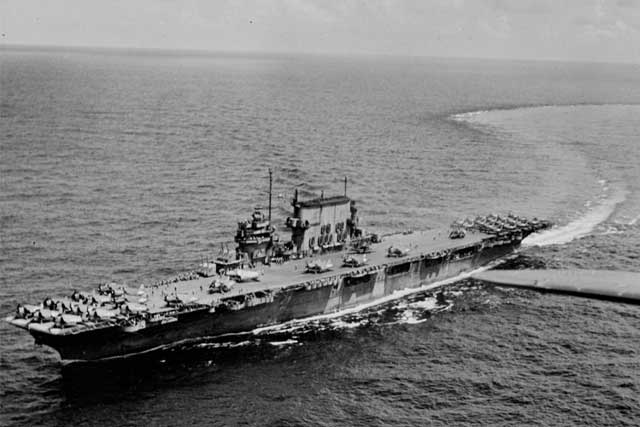 Known as one of the largest diveable wrecks in the world, Sara, as she is also called, was the first fast carrier in the American Navy. Commissioned in 1927, she was cruising the Pacific, Nicaragua, Pearl Harbor, Hawaii, Guadalcanal and Marshall Islands for the entire 5 years of WWII. After the war, she was brought in for target duty for atomic testing in Bikini due to the multiple damages suffered during the war. In fact, the Japanese reported her sunk 7 times during World War II.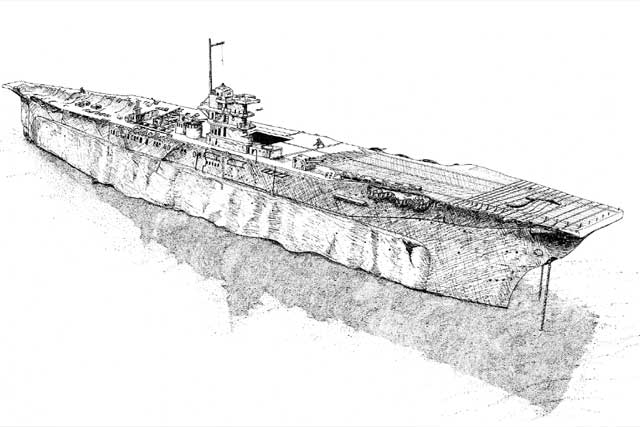 She is 270 metres (888ft) long and 29 metres (95ft) wide, weighs 39,000 tons and rests at a depth of 52 meters. It is possible to carry out penetrations through the aircraft hanger deck area. Here you will find Helldiver planes still situated at 32 meters (105 ft) with all dials and controls, bombed up and ready to go, although the deck is collapsing. The bridge area is another great penetration at 18 meters depths (60 ft). Several aircraft lie on the seabed around the carrier and are accessible, however deep: at more than 50 metres (165ft).
Deep inside the ship, you will find a plethora of artifacts, such as guns, rifles, grenades, even teacups, porcelains, plates, bowls, jugs, trumpets and a diving helmet! Everything perfectly preserved! Light bulbs are still in the sockets, cables are hanging around. The interior is very vast with 7 decks of passageways, rooms, storerooms, accommodation and galleys. One of the most fascinating parts of the ship is the dentist surgery with its 3 dentist chairs, completely kitted out with drills, rinse bowls, even headphones for the patients. It is, by far, the best penetration diving of your life!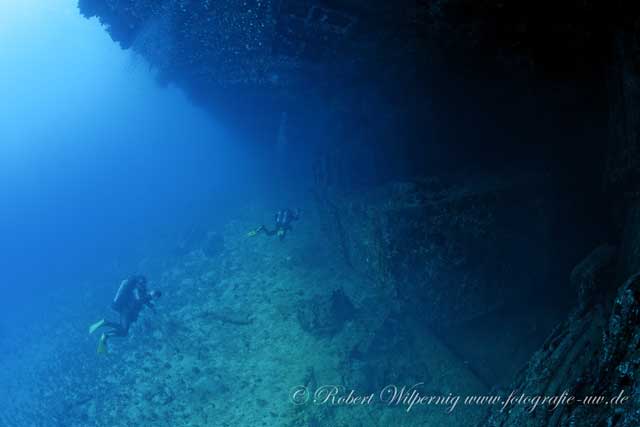 If you also enjoy some close marine encounters, the Saratoga is one of the few wrecks in the world frequented by many sharks: white tip and black tip reef sharks, gray shark and tiger sharks.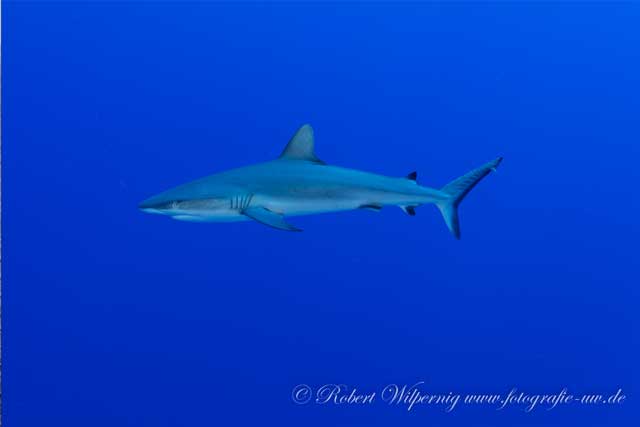 The Truk Master offers a choice of 10 and 11 night trips to maximum 11 guests per cruise.
Tech divers will find on board all the latest technical diving facilities and equipment to explore those ultimate wrecks at leisure:
• Deco bar for stage/deco stops under M/V Truk Master
• Booster pump for gas blending & rebreather tank fills
• Manifold twin-tanks (DIN & Intl. available)
• MKVI filters (upon request)
• Sofno lime for rebreathers – Dependent on Use
• Rebreather tanks
• 12l Deco stage tanks (band, sling & clips) – 40cuft/80cuft stage/bailout cylinders
• Oxygen
• Helium
Book your space today! We have very few spaces left!