Traditionally, naval battles were artillery competitions where ships were lined up to face the enemy ships to test their destructive power (as you can read in this article about warships ) However, from WWII, especially during the War in the Pacific, Zero fighters and bombers took center stage, turning the ships into floating airports.
WWII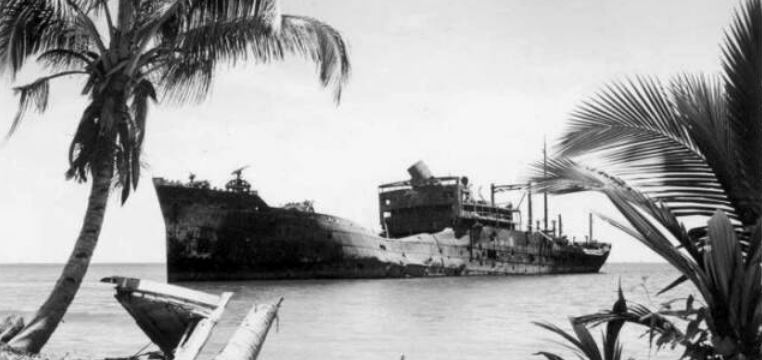 During the Second World War, there were 3 stages,
(1) The Awakening of The Beast with Pearl Harbour,
(2) The Pacific Retake by the Allies and
(3) The American Victory with the Atomic Bomb.
For us, divers and wreck lovers, the second stage is the most interesting. Each battle in the Pacific, created a vast wreck graveyard, such as Pelelieu in Palau, Truk Lagoon or the Solomons, among others. Each one with its own mysteries, histories and charm.
Difference between battles

The military operation in Truk Lagoon – Operation Hailstone – only lasted 2 days, while the one in the Solomons – the Guadalcanal Campaign – lasted a vast 6 months. The difference in state of the shipwrecks in both locations is therefore clearly visible. In the Solomons, most of the ships went down while they were actively engaged in fighting. This is quite different from the Truk Lagoon wrecks.
"The wrecks in Truk Lagoon are relatively pristine as they were sitting still during the bombings. In the Solomons, the battle wounds and war damage can clearly be seen on the wrecks. This is what makes Solomon wrecks so interesting to dive and explore." Says Shaz Kojak, Solomons PNG Master Ops Manager.
Dive into something different with Master Liveaboards
In order to experience all sides of WWII South Pacific fighting arena, we will take you on some land-based tours to visit the battlefields, Japanese caves and several other magnificent WWII remnants.
Re-live WWII history with the Solomons PNG Master on our WWII wreck itinerary. Due to popular demand we are creating some new WWII Wreck History trips in 2018 and 2019. Watch Facebook and the website for updates.