Master Liveaboards


Relaunch
Inspirational Diving Experiences
The world's favourite liveaboard company has taken three giant strides into 2021…
Welcome to the rebirth of Master Liveaboards – with a brand new identity, website and unique e-commerce experience. Make live bookings and hold options online 24/7 – with immediate confirmations.
Master Liveaboards was born in 2016. It came from a joint venture between the owners of Blue O Two and Worldwide Dive and Sail. It became part of an alliance of five brands. A dream of ours was always to streamline. Five brands can be confusing for you, our customers.  A customer at a dive show once told us we looked like a Nascar team. They were right!  Of course, five brands is also a lot to manage for staff.
Finally, it's happening. Just two main brands will remain. Master Liveaboards will be the brand working alongside worldwide agents – the Siren Fleet, Junk and Phinisi will become members of Master Liveaboards. Blue O Two will focus as a tour operator on the UK dive travel market. Our vision is to continue to deliver Inspirational Diving Experiences for all of our customers – our only purpose. It's driven by our passion and sense of adventure.
We will ensure that you, our customers, continue to be well looked after.
The Master Liveaboards brand has come of age
Our branding no longer looks like a ferry company! A fresh new brand is born.  It is mature and elegant, refined and modern.  Our trident 'M' is a symbol of strength and leadership. Our regal crown is worthy of a great master and leader.
Our Vision is to consistently provide the world's favourite diving liveaboard experience. Our only purpose is to give our customers Inspirational Diving Experiences, which simply means we make you smile above and below the water. Our core pillars are Distinctive, Trusted and One Team.
There's nothing to worry about – whilst our look and feel will change, we will have the same faces and the same great service.  You can be reassured our roots haven't changed.  Just our branding.  And all your existing bookings will remain in place and secure.  It's just our branding which has come of age. 
Across our vessels, there are hundreds of things which need to be re-branded.  The Siren fleet, Junk and Phinisi will blend into the Master Liveaboards brand.  We know how many of you love the Siren brand so we will do this with care and sensitivity. Look out for more information on this very soon.
Master Liveaboards will continue to offer liveaboard holidays in Palau, the Philippines, Indonesia, the Galapagos, the Bahamas, Truk Lagoon, Bikini Atoll, Solomon Islands and Papua New Guinea.  Egypt and the Maldives will continue to be offered by Blue O Two.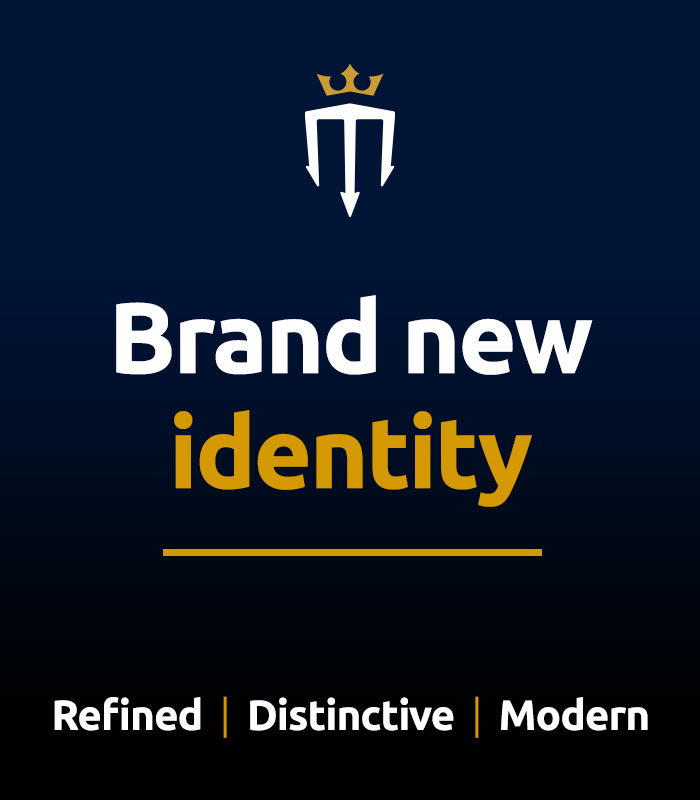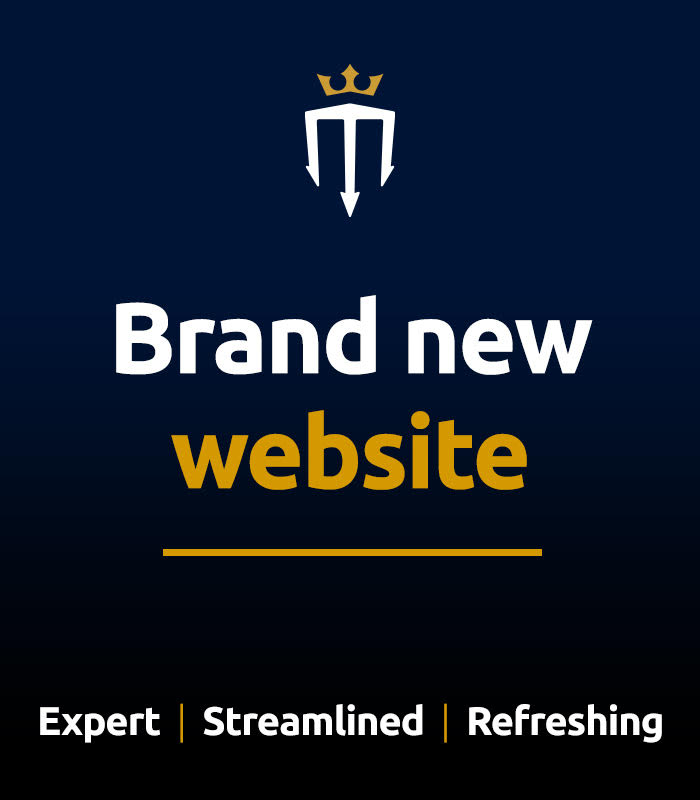 The virtual Master Liveaboards expert
For too long, Master Liveaboard's website hasn't mirrored the high standards on our vessels.  That has now changed.  Our new website is the virtual expert in all things Master Liveaboards.
Alongside this, you'll enjoy a much more modern and refreshing experience. Not only have we made it more visually appealing, we've also concentrated on making the most important information easier to find. You'll notice this across all devices, regardless of whether you're using a desktop PC, laptop, tablet or mobile phone. 
More importantly, the new website has its own schedules and prices section.  So you'll be able to search our deals to your heart's content.   
So, to sum it up, you'll see better information, enjoy a better user experience and better functionality.
The unique liveaboard e-commerce experience
From today you can make a booking with us online 24/7 – with immediate confirmation.  Or simply put something on option for up to three days.  Check out the benefits below.
The benefits speak for themselves…
24/7 Booking  
Select, book and receive immediate confirmation. No matter what time of day it is, you can secure your booking.
Immediate Confirmation  
Confirmed bookings are now just a click away.
Access Live Availability  
Trip spaces are live – giving you full visibility.
Put your option on hold  for up to three days
Giving you time to consider your choices and still secure the booking.
Secure Online Payments  
Easy and secure online payments give you peace of mind.
Book and Secure Trip Extras
All the information you need is right at your fingertips.  Book extras including courses and equipment – safe in the knowledge they are secured for you.
Guarantee Specific Cabins   
Pick the exact cabin you want to secure.
Manage Your Bookings Effectively  
You can view and manage your bookings whenever you choose to, via our Diving Portal. Click directly below to go straight to the portal and check out the updates.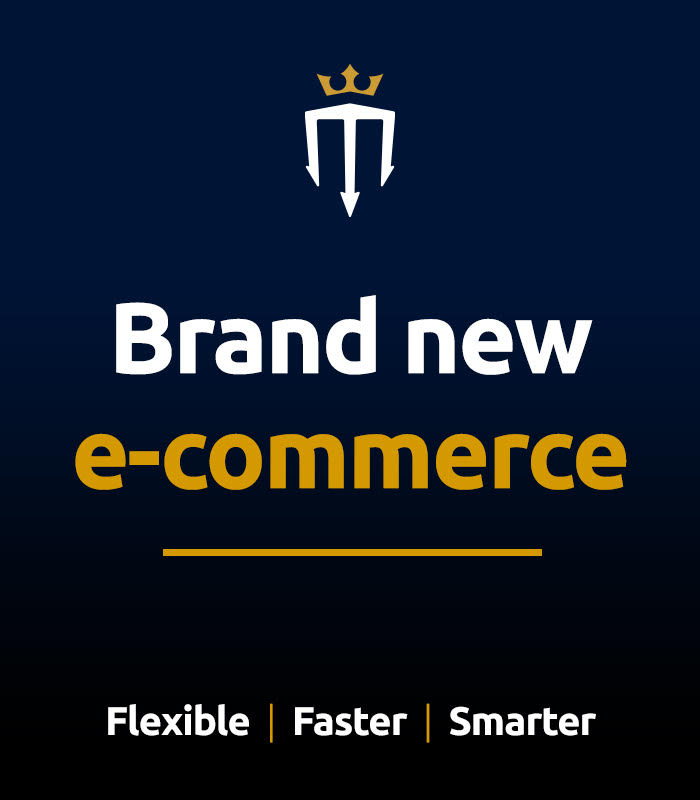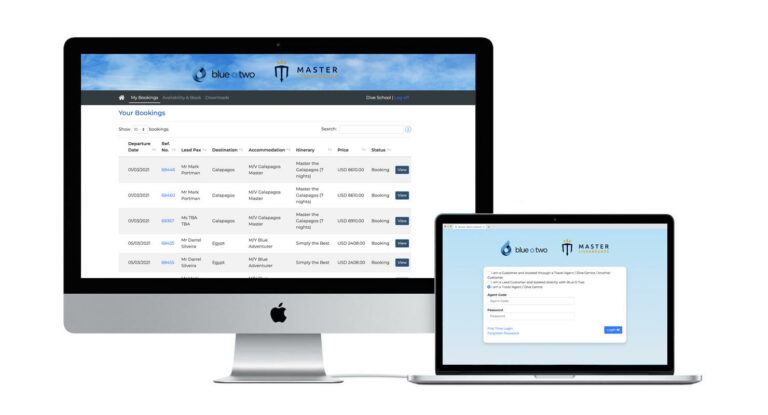 Would you like to see how it works?
Book a Demo of the new e-commerce functionality by clicking the link below. Or to see how you can manage your existing booking in our Diving Portal, watch the second half of the video in the second link below.
Join our ever growing family of  20,000+ happy divers and get the latest info about liveaboard diving, dive travel inspiration, tips on trips and exclusive offers. Simply complete your details below and join the family.