Our WWII Wreck Week itinerary will take you diving on some of the many wrecks from the WWII Solomon Islands Campaign around the Florida Islands and Russell Islands. Besides being renowned as a pristine dive destination with flourishing marine life, the Solomon Islands were the setting for some of the most intense battles of the Pacific War during WWII. It all began with the Japanese invasion of Guadalcanal in 1942, and the Allied Forces response with the Battle of Guadalcanal, codenamed Operation Watchtower. Discover the history behind the wrecks and dive sites on this 7 nights liveaboard adventure aboard Solomons Master.
The Solomon Islands Campaign was a major strategy of the Pacific War of WWII. The area played host to the first major offensive by the Allied forces against the Empire of Japan, and is considered a major turning point of the Pacific War.
Our Solomons WWII Wreck Week itinerary allows up to 22 dives exploring some of the best wrecks of the Florida Islands, Russell Islands, Iron Bottom Sound and around Guadalcanal. The wrecks we visit are within recreational limits and we often schedule two or more dives on a single site giving our guests the opportunity to fully explore them. 
During this 7 night itinerary you will also have the opportunity to go ashore and visit some of the land based areas that were occupied by both the Japanese and Allied Forces during WWII.
We usually offer up to 3-4* dives a day on our WWII Wreck Week itinerary; 3 day dives and, where possible, a sunset or night dive. The typical diving day is scheduled as follows:
Light Breakfast followed by a briefing and Dive 1
Full Breakfast, relaxation period, briefing and Dive 2
Lunch, relaxation period, briefing and Dive 3
Snack relaxation period, briefing and Dive 4* where possible
Dinner
*3rd or 4th dive may be replaced by a land tour on certain days.
*The itinerary above is an example only and is subject to change depending on local regulations, guests' experience, flight schedules, weather and logistics and is at the Captain's discretion. Adverse weather can affect the WWII Wreck Week itinerary which includes several overnight sailings.
The steel hulled Solomons Master has comfortable accommodation for up to 16 guests. She has eight twin and double occupancy cabins with a choice of classic or premium classes. Each cabin benefits from ensuite bathroom facilities and individually controlled air-conditioning.
Master Liveaboards offers a range of services to make your time on the WWII Wreck Week trip even more enjoyable. Equipment rental, Nitrox and diving courses can be pre-booked and also pre-paid at the time of booking your liveaboard. For our rebreather and technical diver guests, please send us your gas and equipment requests as early as possible.
| | | |
| --- | --- | --- |
| Full equipment set*: (mask, snorkel, fins, BCD, regulators and dive computer) | | |
| | | |
| | | |
| | | |
| | | |
| Snorkelling set (Mask, Snorkel, Fins and Boots) | | |
| Extra 11L (AL80) cylinder for twins or side-mount (unrigged) | | |
| 3 Litre rebreather cylinder set | | |
| 3 Litre (25 cu ft) DIN/Yoke pony cylinder & rigging | | |
| Additional regulators (Yoke) for speciality tank | | |
Equipment must be pre-booked to ensure correct sizes, etc. are available on board.
*Please note that we do not have 13L /15L (100 cuft) cylinders, or  rental wetsuits on Solomons Master.
| | |
| --- | --- |
| Standard Nitrox package (7 nights) | |
| Standard Nitrox package (10 nights) | |
| | |
| | |
| | |
*Charged by the fill – gases cannot be banked.  No refunds or credit given for unused gases.
Sofnolime and gases MUST be pre-booked. Please complete and send us your gas and equipment requests as early as possible to ensure supplies are available
Please note: advance notice is required to ensure the appropriate amount of gases and / or sofnolime are available on board.
| | |
| --- | --- |
| | |
| | |
| | |
| | |
| PADI Shark Awareness Speciality | |
| PADI Specialities (Night, Wreck, Deep, etc.) | |
| | |
| Non-PADI Courses (no certification) | |
| --- | --- |
| Marine ID & Behaviour Speciality | |
| | |
| | |
| | |
Courses are subject to availability and must be pre-booked to ensure an instructor is available.
Please note that the PADI course prices listed above include the required manual and certification card (PIC).
*A range of other speciality courses are available, on request. Please enquire with our travel team for more information, prices and to pre-book any course.
Explore the dive sites of some of the most intense battles of WWII
Join us on our exclusive WWII Wreck Week itinerary
You could secure your spaces today for as little as 5% deposit*
Questions about Solomons diving?
We've tried to include a lot information on our website. You may find, however, that you have additional questions about our liveaboard in Solomons, the WWII Wreck Week itinerary or just general  information about booking with Master Liveaboards. Via the following link you can find answers to some commonly asked questions. Should you have other questions or queries, please contact our reservations team who will be pleased to assist you.
More itineraries in Solomons
Join the ever growing Master Liveaboards family and be the first to hear about our special offers. We'll also keep you informed about the latest happenings from around the world and make sure you get plenty of dive travel inspiration.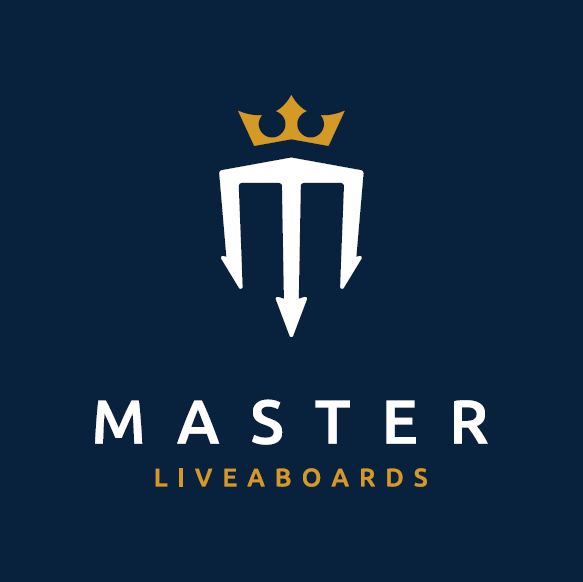 Interested in hearing from us regularly?
Sign up for our free newsletter...
...and get the latest Master Liveaboards news, advice and money-saving offers, straight to your inbox, before everyone else!
Fill in your details here