After our big announcement, many of you will be asking "why dive in the Red Sea in Egypt?" Why is it so special? We're here to tell you.
When you think of Egypt, what usually comes to mind are the awe-inspiring pyramids, the enchanting Nile River, or the bustling streets of Cairo. While these iconic landmarks are undeniably captivating, there's another hidden treasure waiting to be explored beneath the crystal-clear waters of the Red Sea. Egypt's Red Sea is a diver's paradise, offering some of the most spectacular underwater adventures you can ever experience. Let's dive into the reasons why the Egyptian Red Sea is a must-visit destination for divers.
Location, location, location
Located between Africa and Asia, the Red Sea is home to more than 1100 species of fish, 200 species of hard and soft corals, and 44 species of shark. It's an array of marine life that'll have you spotting vivid nudibranchs and tropical fish alongside large pelagics such as oceanic white tips and hammerhead sharks. Its richness is in part due to the expanse of coral reef that extends along huge lengths of its coastline.
Situated on a gulf, 2,200 km long and up to 2,000m deep, the location is one of the reasons for the great marine wealth as the deep water is full of nutrients for its inhabitants! The little rainfall plus the high rate of evaporation makes the Red Sea waters one of the most saline seas in the world, while creating fantastic visibility of up to 40 meters!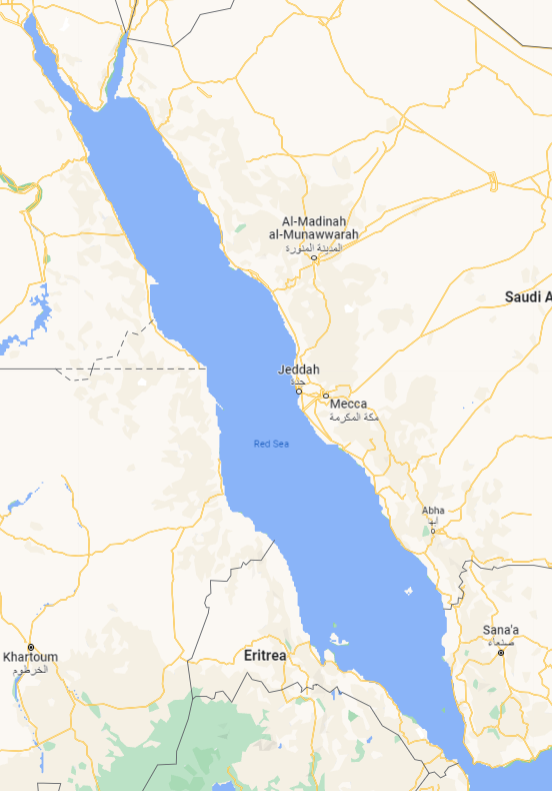 An Underwater Wonder
The Egyptian Red Sea is not just any dive destination; it is one of the "Seven Underwater Wonders of the World." CEDAM International (Conservation, Education, Diving, Awareness and Marine research) selected 7 underwater wonders in 1989 based on their beauty, marine life, environmental importance, and scientific research. This title alone should pique your curiosity. If not, then what about is nickname of the underwater "Garden of Eden"?
Choices and suitable for all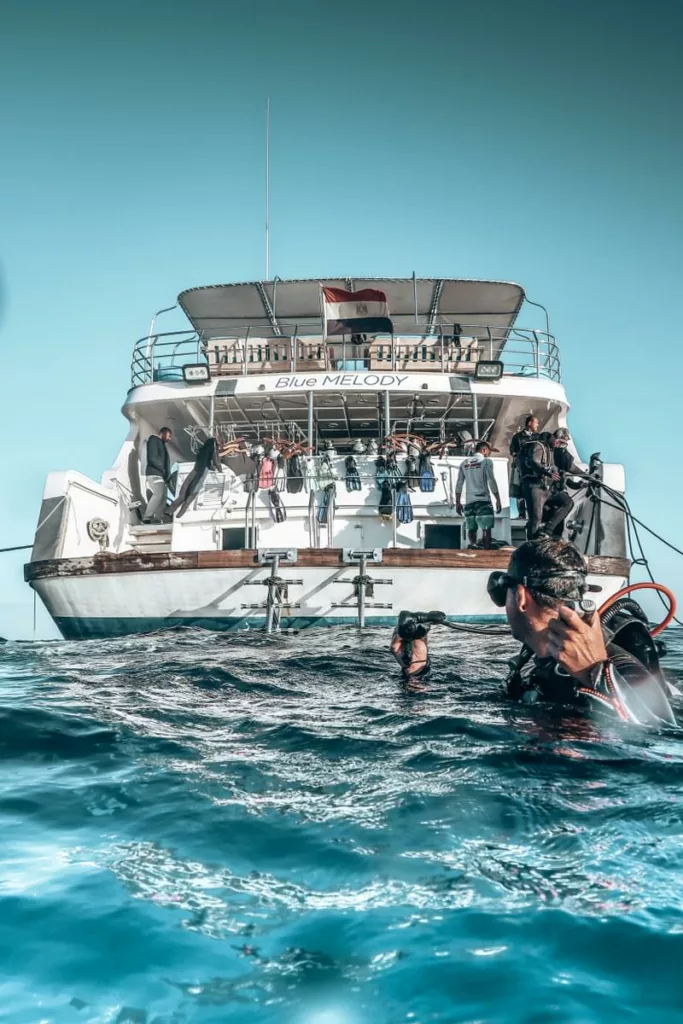 The Red Sea offers diving options for all levels! From vertical walls and coral gardens to drift dives and wrecks. All this surrounded by large pelagic species such as whale sharks, hammerhead sharks, or oceanic white tip sharks. Even playful dolphins!
Whether you're a seasoned diver with years of experience or a newbie taking your first plunge into the deep blue, the Egyptian Red Sea has something to offer. The calm, warm waters and excellent visibility make it an ideal place for both novice and experienced divers.
Furthermore, diving in murky waters can be frustrating and detract from the experience, but in the Egyptian Red Sea, you can enjoy fantastic visibility. The crystal-clear waters provide an uninterrupted view of the stunning coral formations and marine life, making every dive a visual feast for your senses.
Endemic
Diving in the Egyptian Red Sea is like stepping into a living encyclopedia of marine life. The Red Sea is home to an astonishing variety of creatures, and what's even more fascinating is that nearly 20% of the marine species found here are endemic, meaning they are not found anywhere else in the world. You'll have the chance to encounter brilliantly colored fish, mesmerizing corals, and mysterious creatures that are found nowhere else on the planet. The diversity of life here is truly a testament to the marvels of nature.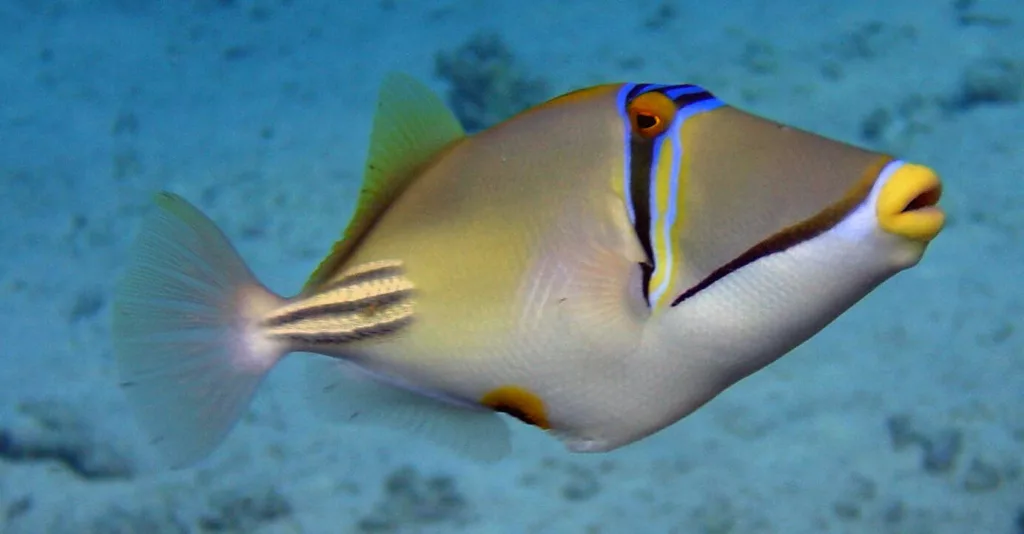 Easily accessible
One of the biggest advantages of diving in the Egyptian Red Sea is its accessibility. Port Ghalib and Hurghada, two of the ports from which we operate are well-connected and have international airports. This makes it convenient for divers from around the world to reach this underwater haven without hassle.
Great variety of dive sites to dive in the Red Sea in Egypt
The Egyptian Red Sea is not just one dive site; it's a collection of numerous underwater wonders. This diversity means that you can return to this region repeatedly and still find new and exciting dive sites to explore. From vibrant coral gardens to deep walls and world-class wrecks, the Red Sea has it all. The variety ensures that every dive is unique and keeps divers coming back for more. Exploring the Red Sea by liveaboard gives you the opportunity to explore further afield, beating the crowds. And with over 10 itineraries to chose from, we can guarantee you will come back!
In the north you will find the famous marine parks of: Straits of Tiran, Ras Mohamed, and many well-known wrecks, such as SS Thistlegorm and Dunraven. Colourful marine reef life, gorgeous coral gardens and spectacular pinnacles, overhangs, caverns, drop-offs and seascapes. Shark & Yolanda Reef in Ras Mohamed, for instance, has both a shipwreck and amazing coral reefs with frequent sightings of sharks.
In the south, treasures like Daedalus Reef, The Brothers, Elphinstone, St. Johns, Zabargad, Rocky Islands, and Fury Shoals offer world class diving. The variety of diving environments is the main attraction here, with wrecks, tunnels, mazes and shallow bays, as well as the more usual Southern Red Sea profiles of steep walls, deep plateaus, drift dives, big fish and sharks.
Great wrecks
If exploring shipwrecks is your passion, then the Egyptian Red Sea is the place to be. Wrecks like the Thistlegorm, the Rosallie Moller, the wrecks at Abu Nuhas and the SS Dunraven offer not only historical significance but also a hauntingly beautiful backdrop for your underwater adventures. These submerged time capsules provide an opportunity to dive into history and explore the stories behind these sunken vessels.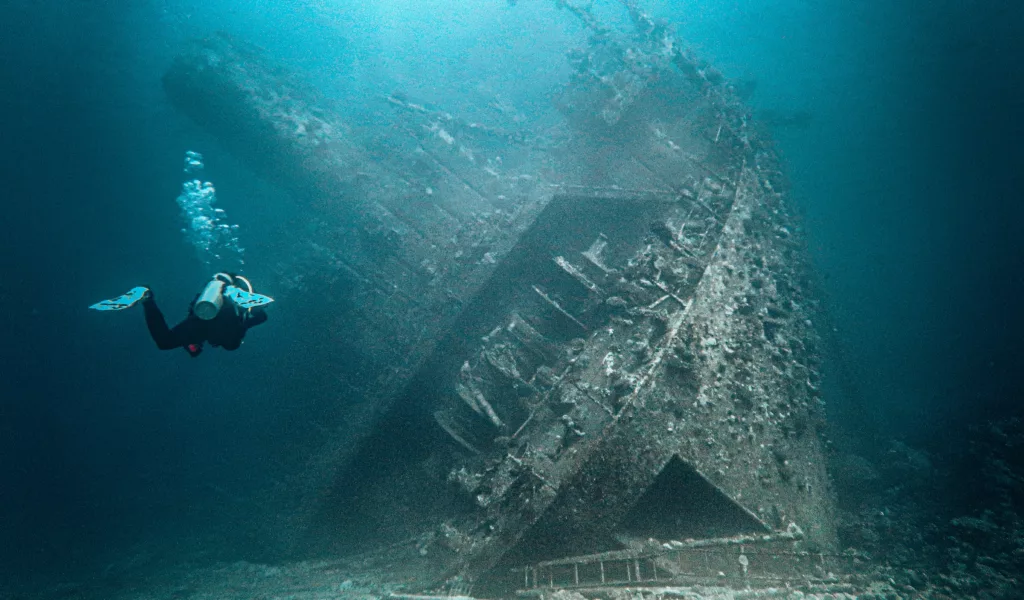 In conclusion, to dive in the Red Sea in Egypt is an unforgettable adventure that should be on every diver's bucket list. The sheer diversity of marine life, the accessibility, and the range of dive sites, combined with its status as one of the Seven Underwater Wonders, make this region truly special. Whether you're a seasoned diver or someone looking to try it for the first time, the Egyptian Red Sea has something magical to offer beneath its waves. Don't miss the chance to explore this underwater wonderland; you won't be disappointed.