When it comes to scuba diving, the Maldives is a true aquatic wonderland. This tropical paradise, located in the heart of the Indian Ocean, boasts some of the most breathtaking and diverse underwater landscapes in the world. With its crystal-clear waters, vibrant coral reefs, and an abundance of marine life, the Maldives is a dream destination for divers. One of the major draws in the Maldives are the incredible shark sightings, majestic mantas, gentle whale sharks, and the breathtaking dive sites with spectacular drop-offs and exhilarating channel dives. Oh did we also mention the perfect postcard scenery?!?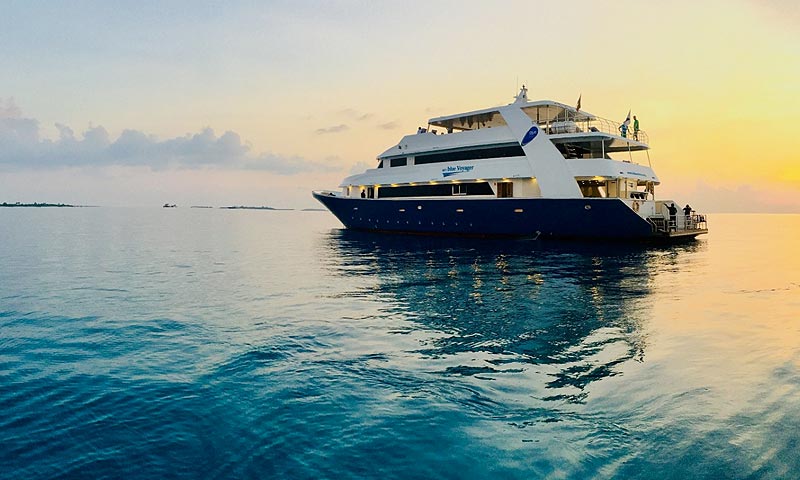 Thrilling sharky encounters
Everyone will have heard that the Maldives is remarkable for its shark populations. You will have the opportunity to witness some of the ocean's top predators up close. That includes grey reef shark, nurse sharks, whitetip reef sharks and blacktip reef sharks. You also have the chance on a particular dive site known for regular tiger shark appearences. Swimming alongside these magnificent creatures is an adrenaline-pumping experience that will never forget!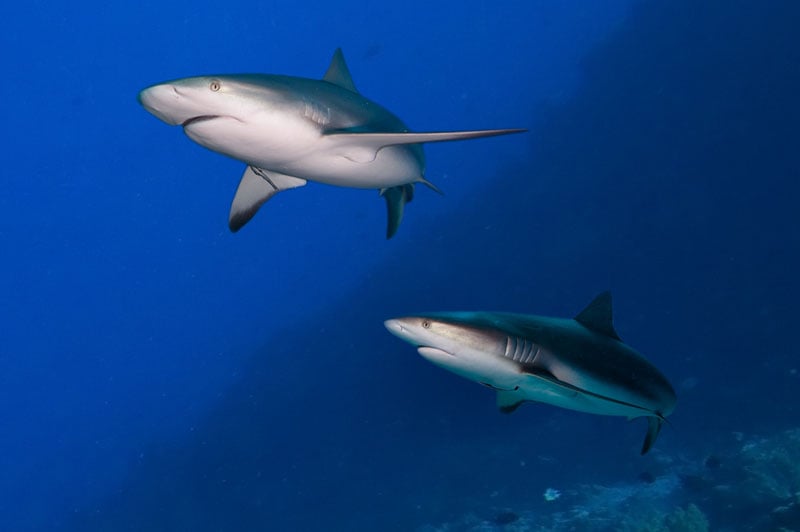 Addressing environmental challenges
Environmental protection in the Maldives is of paramount importance, given the unique vulnerability of this island nation to climate change and rising sea levels. The Maldives, known for its stunning natural beauty and diverse marine ecosystems, has made significant efforts to address environmental challenges.
The country is famous for its vibrant coral reefs, which are essential for the health of the marine ecosystem. The government and various conservation organisations have established marine protected areas and actively promote responsible diving and snorkeling practices to minimize reef damage. Additionally, initiatives for coral restoration and transplantation have been launched to combat coral bleaching.
Marine life, including fish, sharks, and manta rays, is crucial to the Maldives' tourism industry. The government has implemented strict regulations to protect these species, including shark and ray sanctuaries. There are bans on shark fishing and the export of shark fins. Furthermore, everyone is encourage to practice sustainable fishing to maintain healthy fish populations.
Majestic Mantas
The Maldives is famous for its resident population of manta and devil rays. To dive in the Maldives will offer you a unique opportunity to witness these graceful giants up close. Manta rays are known for acrobatic displays, gracefully gliding through the water, creating an unforgettable experience for you.
It is also home to many manta cleaning stations, where these gentle giants come to get rid of parasites. Watching manta rays circle the cleaning stations is like watching a well-orchestrated ballet, and it's an experience that divers treasure.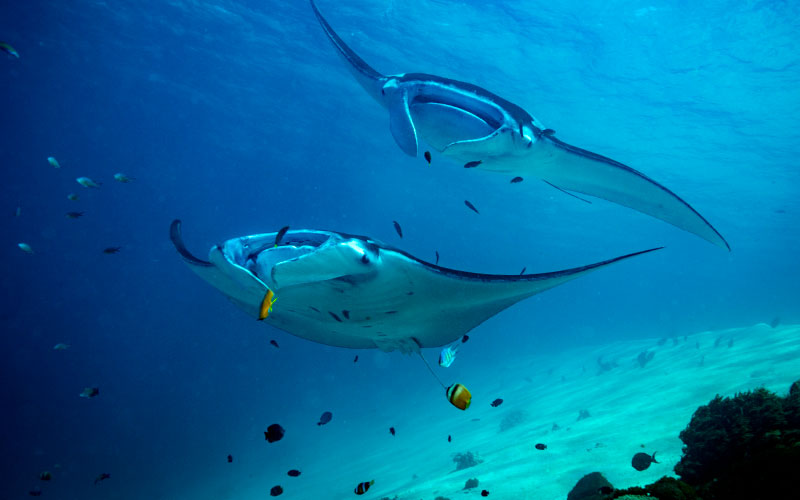 Whale sharks – the stars of the oceans!
The Maldives is one of the few places in the world where you can swim with the largest fish in the ocean, the whale shark. You can find these gentle giants, with their distinctive spotted patterns, year-round. Diving with a whale shark is an awe-inspiring and humbling experience, as you share the water with this magnificent creature.
While whale shark sightings are never guaranteed, the Maldives offers one of the best chances for divers to encounter these magnificent creatures.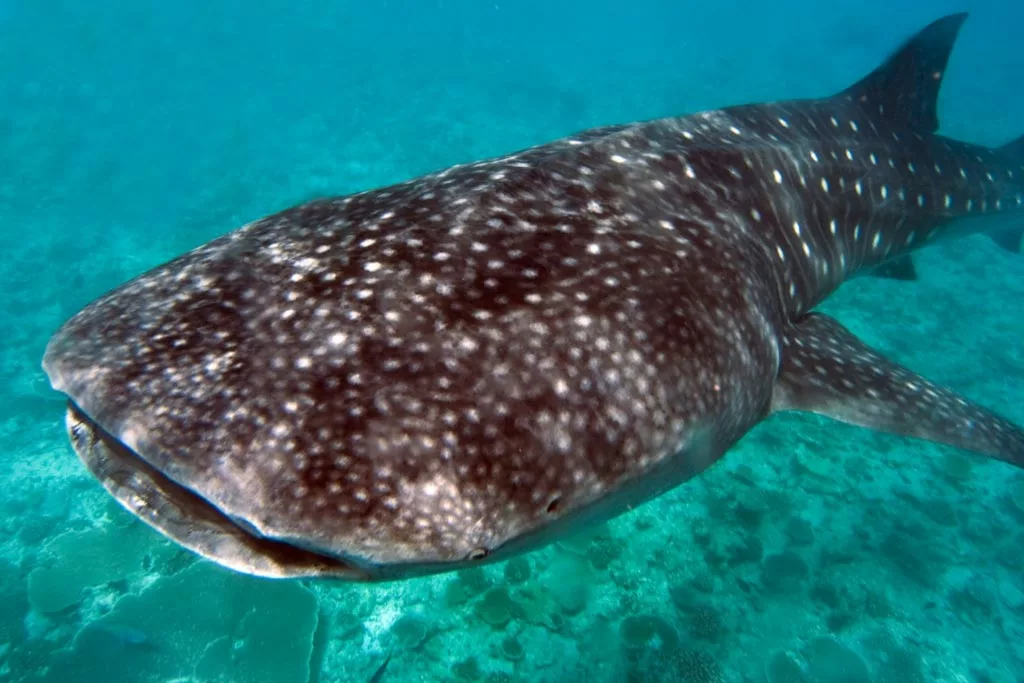 Spectacular dive sites to dive in the Maldives
The underwater terrain in the Maldives is known for dramatic drop-offs. These sheer underwater cliffs, often covered in vibrant corals and teeming with marine life, provide divers with an unforgettable experience. Sites like Kuredu Express and Maaya Thila are known for breathtaking vertical walls.
It is famous for its channel dives, where strong currents carry nutrients and attract a plethora of marine life. Diving in these channels is like being on a fast-paced aquatic rollercoaster. Sites like Fish Head and Miyaru Kandu are known for their exciting channel dives.
Diving in the Maldives is a bucket-list experience for any underwater enthusiast. The combination of shark sightings, majestic mantas, gentle whale sharks, and spectacular dive sites with dramatic drop-offs and exhilarating channel dives makes this destination truly exceptional. Whether you're a seasoned diver or just starting your underwater adventures, the Maldives offers a unique opportunity to explore some of the planet's most awe-inspiring marine life.
So, pack your dive gear and join us on Blue Voyager! And get ready for an unforgettable journey into the mesmerising underwater world of the Maldives.