Are you a fan of leopard sharks and do you want to make a difference? In Thailand, we have teamed up with the Phuket-based NGO Oceans For All and are now offering you the chance to join us on two special Leopard Shark Research Expeditions onboard The Phinisi.
What are the leopard shark research expeditions all about?
The aim of these expeditions is to assess the current numbers of leopard sharks in the Andaman Sea. Specifically around Southern Phuket and the Similan Islands. The data our guests help to collect during the expedition provides the basis for a Conservation Petition. The aim is to add leopard sharks, also known as zebra sharks, to the list of endangered species in Thailand. Oceans For All will present this petition to the government with the ultimate goal to protect the leopard sharks and their habitat in Thailand.
this means that not only will you have an unforgettable dive holiday. But you will also have the opportunity assist with important research and actually be a part of the change.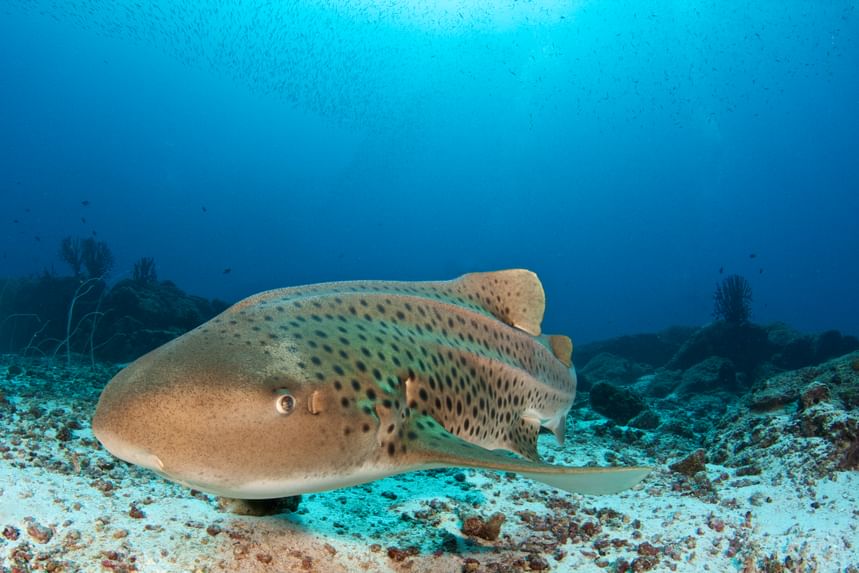 A continuing relationship
Earlier in 2021, in April, the first of our Leopard Shark Research Expeditions took place on The Junk. On this trip we headed out to the Similan & Surin Islands for 4 nights. This trip was a huge success!
The whole group collected water samples from various dive sites to try and extract leopard shark EDNA. This EDNA was then sent to a university lab in Bangkok for testing. The data obtained will now help establishing an idea of leopard shark populations in the Northern Andaman Sea. We are all extremely proud to be a part of this vital work in helping to save our oceans.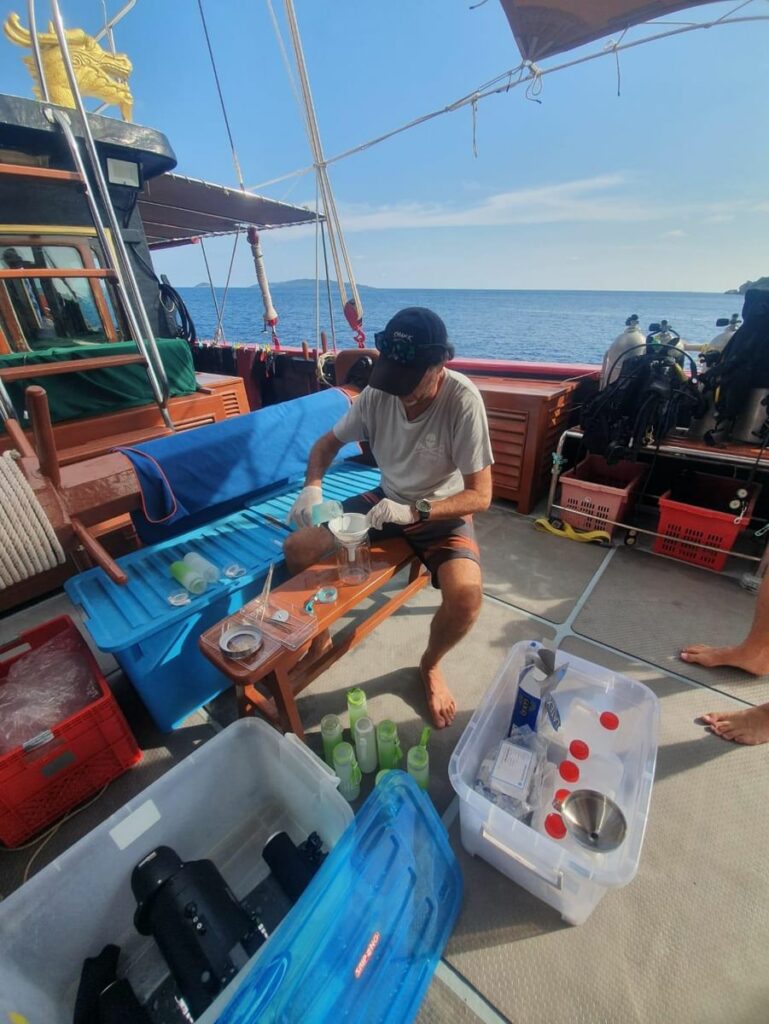 Join us on our future Leopard Shark Research Expeditions!
The Phinisi is hosting another Leopard Shark research Expedition, this time in the Southern Andaman Sea. Check your dates: 25-29 October 2021. Those joining will explore the Andaman Sea, south of Phuket, during an unforgettable 4 night/5 day dive cruise. You will be diving Phi Phi Island, Koh Haa, as well as the world famous dive sites: Hin Muang & Hin Daeng.
Join us on this expedition in October and become an instrumental part of the change for leopard sharks!
The Phinisi is the designated research vessel for this Southern Andaman Leopard Shark Expedition. She is custom built for diving and accommodates 18 guests in her 7 cabins. All cabins have air-conditioning and en-suite bathrooms including hot water showers. There is a choice of well-appointed twin/doubles as well as quad cabins. With a spacious dive deck, a cozy 'al fresco' dining area and a top deck where you can catch sunrays or lounge in the shade, there is always a pleasant space for you to hang out.
For bookings and more information on this special trip, contact us.