In March 2023 Master Liveaboards will be be diving Indonesia with MARECO (Marine Research and Conservation Foundation). This one off trip is a special itinerary to Triton Bay and the Spice Islands. But who are MARECO and what is special about this trip? Read on to find out more…
Who are MARECO?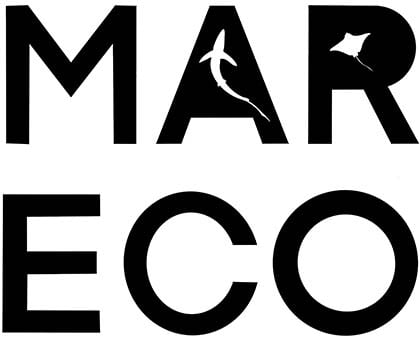 The oceans are in peril – from climate change and overfishing to acidification and pollution – and need our help. MARECO was born out of the COVID-19 pandemic to try and address some of the issues threatening marine life. More specifically, the issues affecting charismatic megafauna species like sharks and rays. This is primarily because they can act as umbrella species for the marine environment as a whole. For example, raising awareness about sharks in a specific place can bring about positive change for other species and habitats within that ecosystem.
As an NGO, MARECO works through collaboration to achieve their goals. They work with stakeholders across the board, from industry to communities, governments, other NGOs, the general public and academia. Only by working together can we turn the tide for our oceans, and we all have a role to play.
What do MARECO do?
MARECO are currently involved in several local, regional, and global projects with the species we work with. Working with partners across Southeast Asia, they are trying to understand the abundance, connectivity, and persistent threats to whale sharks. They are also working with global partners to understand the diversity and connectivity of spotted eagle rays.

In the UK, they have a collaborative project with swim-with blue shark operators. Together they are trying to understand and improve operations to maximise the experience, whilst minimising impacts on the blue sharks. They also supervise postgraduate students to maximise impact and conservation outputs from traditionally research-only focused approach.
Finally there is constant work to support conservation policy and management of the candidate species internationally.
The Cruise

MARECO has teamed up with Master Liveaboards for a trip in 2023. This is on a Triton Bay and the Spice Islands itinerary departing on the 11th of March aboard Indo Siren. The trip starts in Triton Bay, West Papua, and will then head westwards through the remote and biodiversity-rich Spice Islands in the Banda Sea. Starting with whale sharks during day dives, you will then indulge in some of the best macro in the world for our night dives. This itinerary is for those seeking adventure and non-conventional dives, as it'll be just us diving the sites for the majority of the trip!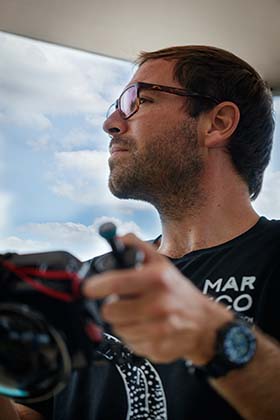 MARECO's founder and director, Dr. Gonzalo Araujo, will be onboard to share his experience and expertise working with marine megafauna. Gonzo is a marine scientist and conservationist, and has worked in many countries. He completed his PhD on whale sharks, so you'll be sure of clear insight into their behaviour, research, and conservation.
So now you know, why not come diving Indonesia with MARECO? Contact MARECO directly or get in touch with our booking team.