Why not book online with Master Liveaboards? Today, we tend to do everything online. If you think about it; you shop online, you order food online, you commute online, you work online, and you book holidays online. It has become the norm to book your flight tickets and hotels through the supplier websites or consolidator platforms.
A lot of tech-savvy and young entrepreneurs are shaking up the travel industry right now. However, the scuba diving travel industry remains a little bit old school, trailing a little behind. Then comes the liveaboard industry which, if we're honest, is a bit of a dinosaur. We decided that it was time to change this state of play! When Master Liveaboards re-branded in February 2021 and we launched our new website, we decided that it was time to shake the liveaboard industry and offer online booking for everyone!
As you may know, we own and operate our own liveaboard fleet around the world. These are amazing holidays and truly inspirational holidays. We are passionate and want to share our enthusiasm with you. We want you to come onboard and see the beauty of the oceans and experience some of the most wonderful places on planet earth.
In the past, there was no choice. Customers needed to send us an email, or maybe call, and we would reply. After some forth and back, we would confirm the trip, but we still weren't done. We would send an invoice and, after payment, your trip would finally be confirmed. It worked really well, and still does for the many many people who like the personal touch. But it takes time! And let's face it: many people are busy!
You book a flight ticket online, you book a hotel online, so we thought; why not make our liveaboards available to be booked online? Our platform was developed to allow you this convenience. It's not perfect yet, but you can trust us that we are working hard at improving the experience!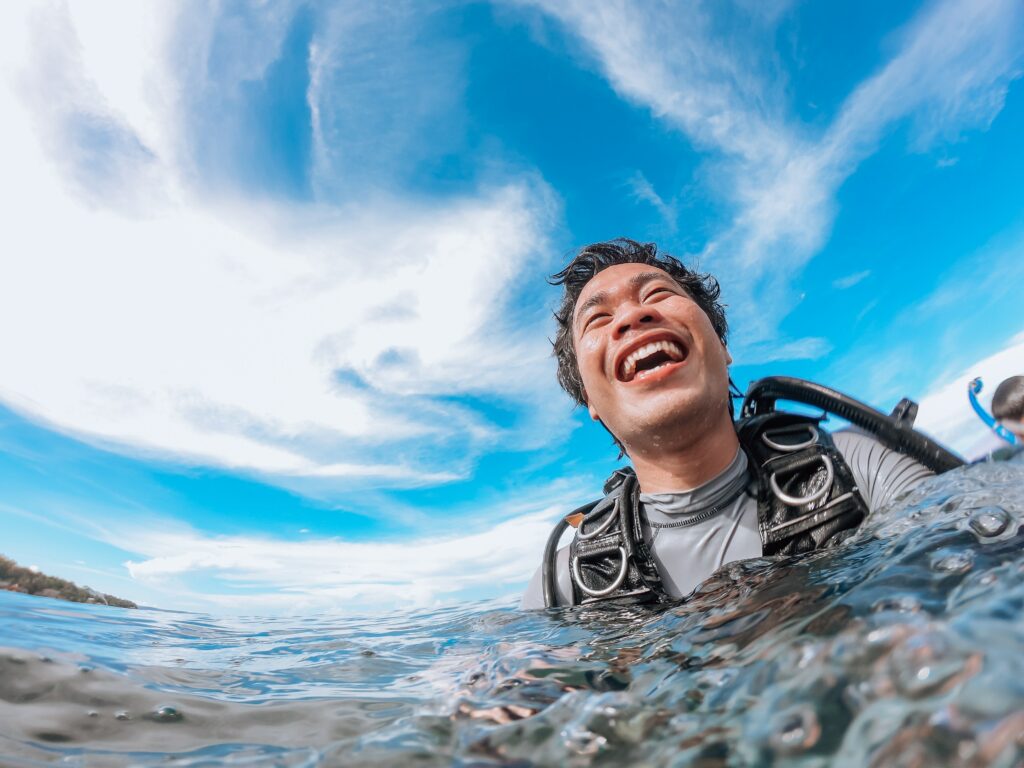 Why book online with Master Liveaboards?
The advantages of booking online are countless. For a start, it is convenient. If you can't sleep and decide that your daily life is too stressful and that you need a holiday, you can book it – regardless of the time or day! If, at 2:00am, you decide it is time to treat yourself with that life-changing liveaboard in the Galapagos, then you can do it! Or it might be Christmas and you finally have time to look at your scuba diving holidays options. Chances are most offices are closed. But online booking never sleeps or takes holidays, so you can do it!
Another great advantage is that we own and operate the vessels. You book directly with us and that means you get an instant confirmation. There is no delay as we control the spaces and know what is available. By booking through our website, as soon as your payment is confirmed you become our guest and your name is on the trip sheet.
To be our guest means that we will look after you and that you will have a direct line of communication. We know that booking online can be quite a faceless experience, and we certainly do not fall into the trap of thinking the job is now done. Having booked online does not mean that we will ignore you. There will be further communication and emails, or calls from us. We will for example send you information about your upcoming trip and keep you informed in case anything changes, or we need something from you. Like a flight ticket online booking, you will also be given a lot of other options. You will be able to select a cabin, book your diving equipment and plenty of other perks! Everything has been added to ensure we cover all aspects of your scuba diving liveaboard.
Master Liveaboards website
We have spent a lot of time ensuring all the information on our website is correct and are spending even more time keeping up with the ever-changing "new normal". Our website really has all the answers you can wish for. If you think something is missing, just let us know. We recommend reading about your boat and itinerary before proceeding to your online booking. And again, if you are stuck and do not know if you want to go to The Bahamas or Thailand, we are here to help. We live in a world where communication is so easy, so drop us an email, call us, contact us on Whats'App, drop us a line on Instagram Direct or Messenger: so many options!! We are not faceless and we are here to help!
Lastly you may be concerned about money – who is not? Our online booking applies the same payment terms we use in all our bookings. If you book a trip far in advance, you will only need to pay your deposit online to get your trip confirmed! How great is that?
What do you need to book online on the Master Liveaboards website?
You can use any computer or mobile device
An internet connection
Card(s) for payments/Paypal account
How long does it take?
Depending on your internet connection, device used, and if you already have an account, this can take between 2 to 6 minutes to complete
Is my data safe?
Absolutely. Our website is a secure site (if you're using Chrome then look to the left of the address bar and you will see a little padlock) and so is our booking system. All data is encrypted during the booking process so you can be sure it is secure.

Is my payment safe when I book online with Master Liveaboards?
There are several options for payment. You can pay directly during the booking system process via PayPal, which is a very well known secure method for payment. You can also simply hold your spaces and pay either by bank transfer via your own online banking, or for a card payment via Flywire. This is our preferred payment gateway and we are in the process of making this the default payment method for all bookings. Flywire meets all current data processing and payment processing regulations and even allows you to pay in your currency of choice. Read about Flywire on this blog.
Can I book for a group of people?
YES and YES and YES. Take your loved ones, your family, your partner, spouse and your friends along. We even have some nice perks for group bookings! Our system will take care of applying these discounts automatically, you don't need to do anything. So yes: you can book online with Master Liveaboards for a group.
And after my booking?
After your booking, you will receive a confirmation straight away by email. If you don't, please check your SPAM folder. If it is not there, then drop us a message immediately just to be sure.
At some point before your trip, we will also ask you to fill in your personal information needed for the trip (like passport numbers and number of logged dives, etc.). You will also be able to access your online booking at any time to make payments, add extras (like nitrox), or modify any of your personal information (like your request for vegetarian diet). It's all there for you whenever you want to use it.
The future
We are investing heavily in our technology. Our team is making sure that we use the best tools available for the job to make your life easier and more secure. Development continues and there is more in the pipeline for you.
So now you know everything there is to know on the online booking process. What are you waiting for… BOOK NOW!