Liveaboard diving for families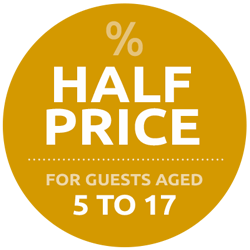 Welcome to the new and exciting world of liveaboard diving for families with Master Liveaboards! Immerse yourselves in extraordinary liveaboard adventures and, even better, share them with your future dive buddies.
As a company owned and managed largely by divers with families, we understand the importance of creating unforgettable moments. In fact it's more than likely that, if you join one of these cruises, you will find one of the owners onboard with their own family. There's no better way to ensure an exceptional and personalised liveaboard experience for all.
Share the magic with your family
We prioritise the safety and enjoyment of all participants, providing expert guidance and a supportive environment for your kids to learn and grow as young divers, mariners, and travellers in general.
Let us create the perfect backdrop for your unforgettable family moments, as you embark on an immersive, educational, and fun-filled vacation that will forge lifelong memories.
Experience liveaboard diving for families
30 Dec 2023 - 06 Jan 2024
05 Jul 2025 – 12 Jul 2025
*Experiences offered where possible. Minimum age for Discover Scuba is 10 years old. Bubble Maker may be offered for 8-10 year olds
Contact our reservations team to book your family adventure today…