Crystal clear water - 40-60m visibility

Recommended for technical divers

Thriving reefs and corals

28°C air temperature all year
Located in the remote Republic of the Marshall Islands near Micronesia, Bikini Atoll is one of the most famous places in the world for wreck diving. After WWII the US gathered a mock naval fleet in order to test the effects of different atomic bombs on warships. Between 1946 and 1958 the US tested 67 nuclear bombs in Bikini Atoll, most notably during ''Operation Crossroads''. Nowhere else can you dive such a fantastic collection of wrecks, including battleships, submarines, destroyers, and most notably the aircraft carrier USS Saratoga.
Almost 75 years after Operation Crossroads, the nuclear ghost fleet (as these wrecks are known) rest in crystal blue waters that have since become home to an abundance of marine life with thriving reefs and corals. Only since 1996 has Bikini Atoll been open to diving, making this destination a one-of-a-kind combination of spectacular historic wrecks in a remote and, otherwise untouched, tropical paradise.
As the wrecks of Bikini Atoll are at depths beyond recognised recreational, no decompression limits they are only suited for extended range diving.  There will be 2 technical dives scheduled on each full diving day, allowing up to 13 dives in total on this 10 night liveaboard itinerary. Divers will be responsible for planning their own dives, with the assistance of the Cruise Director who has dived the wrecks of Bikini many times already.
For safety, the minimum surface interval between dives is 4 hours and, it is mandatory to take an afternoon off from diving mid-trip; An optional land tour of Bikini Island and beach BBQ will be offered in place of diving on this day.
Travel time between Ebeye Island and Bikini Atoll is 23-34 hours depending on conditions. On some trips, it may be possible to dive the Prinz Eugen Wreck near Kwajalein, or the Airplane Graveyard before sailing overnight to Bikini Atoll.
Take a look at our Scuba Diving Bikini Atoll video for a brief glimpse of what awaits you on a Bikini Atoll  itinerary with Master Liveaboards.
* The itinerary above is an example only and is subject to change depending on local regulations, guests' experience, flight schedules, weather and logistics and is at the Captain's discretion.
Please note: We cannot support Trimix for open circuit divers on Bikini Atoll itineraries.
With comfortable accommodation for up to 16 guests, the steel-hulled Truk Master liveaboard boasts eight twin and double cabins with a choice of classic or premium cabins. Each cabin benefits from ensuite bathroom facilities and individually controlled air-conditioning.
The main deck enjoys a spacious indoor dining room along with a camera station complete with numerous charging points and storage space. Unwind and relax after a fantastic day of diving in Truk Master's indoor lounge and bar with a large TV which is ideal for movie and photo viewing. Alternatively, why not head out to the shaded outdoor relaxation area or the large sundeck and sink into a lounge chair to soak up the atmosphere.
Master Liveaboards offers a range of services to make your liveaboard diving holiday even more enjoyable. Equipment and cylinder rental must be pre-booked but can be paid for in advance or on board. For our rebreather and technical diver guests, please send us your gas and equipment requests as early as possible to ensure requirements can be met.
Bikini Atoll 10 & 11 nights

Marshall Islands departure tax

The applicable Marine park fees for your itinerary will be added to your onboard extras to be paid on the boat before disembarkation.
Recreational equipment set (BCD, regulators, wetsuit, mask, fins, SMB)*

Wetsuit (Truk Lagoon only)*

Standard regulators (Single 1st stage, 2nd stage, octopus and gauges)

Tec regulator set (2x Mares 25XR first stages & 2x DR second stages)

Stage regulators (100% O2 compatible)

Backplate and harness (Mares XR)

Wing (Mares XR Single Donut Bladder)

Complete Harness, Backplate and Wing

Full Tec set (Tec reg set, 2 stage regs, Harness, Backplate and Wing)

Emergency SMB, spool and slate

Cylinder upgrade from 11 Litre (AL80) to 13 Litre (AL100)

UW Scooter (Truk Lagoon only – 100 USD per day)
*Wetsuits, BCDs, full recreational equipment sets and Underwater Scooters (DPVs) are only available on Truk Lagoon itineraries.
All equipment, including additional cylinders or upgrade must be pre-booked to ensure required sizes and quantities are available are on board.
| | |
| --- | --- |
| | |
| Sofnolime (797 grade) per kilo* | |
| 2L or 3L steel CCR cylinder** set (7 nights) | |
| 2L or 3L steel CCR cylinder** set (9 nights) | |
| 2L or 3L steel CCR cylinder** set (10 nights) | |
| | |
| Truk Lagoon Cylinder Package (7 nights) | |
| Truk Lagoon Cylinder Package (9 nights) | |
| Truk Lagoon Cylinder Package (10 nights) | |
| Additional single cylinders per day | |
Cylinder packages include: Manifolded Aluminium 80 cuft twinset or Matched Aluminum 80cuft cylinders for Sidemount divers, or Steel 3L/ 2L Cylinder set for Rebreather divers, and up to 2 x 40/ 80 cuft Stage Cylinders with rigging kits.
*PLEASE NOTE: Sofnolime MUST requested in advance and is payable on board only. Please let us know your requirements by completing the gas and equipment request form and returning it to our reservations team as early as possible.
**Rebreather cylinders on are M25 valve only. Guests with rebreathers that require M26 valves will need to bring their own adapters as there are none available on board.
| | | |
| --- | --- | --- |
| | | |
| | | |
| 7 nights standard Nitrox fills (28%) | | |
| 9 nights standard Nitrox fills (28%) | | |
| 10 nights standard Nitrox fills (28%) | | |
| | | |
*Minimum Oxygen / Helium fill charge: 10 USD
Gases cannot be banked; unused gas will still be charged for.
This is truly the wreck diving capital of the world
Book 'Bikini Atoll 10 nights' today
You could secure your spaces today for as little as 2% deposit*
Do you have questions about Bikini Atoll?
Whilst we've tried to include as much information as possible on our website pages, you may still find that you have additional questions about our Bikini Atoll liveaboards, the diving in Bikini Atoll or general location information. Our Everything about Bikini Atoll blog provides many of the 'why, what, who, where, when and how' answers about diving in Bikini Atoll or, from the FAQs link below you can find answers to some commonly asked questions. Should you have other questions or queries, please contact our reservations team who will be pleased to assist you.
More Bikini Atoll itineraries
Join the ever growing Master Liveaboards family and be the first to hear about our special offers. We'll also keep you informed about the latest happenings from around the world and make sure you get plenty of dive travel inspiration.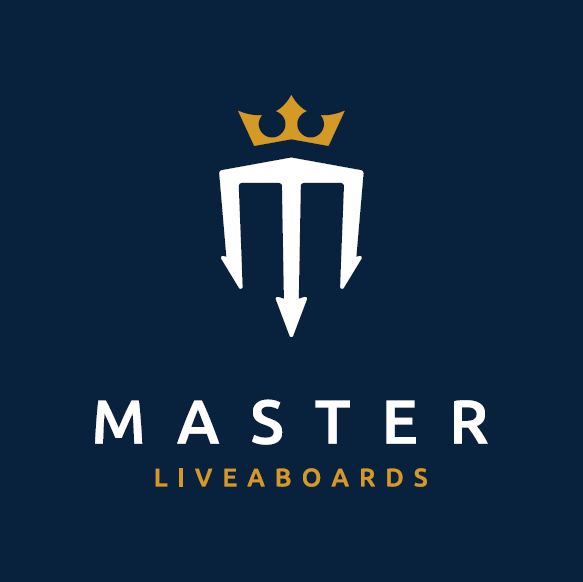 Interested in hearing from us regularly?
Sign up for our free newsletter...
...and get the latest Master Liveaboards news, advice and money-saving offers, straight to your inbox, before everyone else!
Fill in your details here