Thriving reefs and corals

Suitable for recreational and technical divers

28°C air temperature all year

Crystal clear water - 40-60m visibility
Experience world-class wreck diving with Master Liveaboards on our Truk Lagoon 10 nights liveaboard diving itinerary. With over 60 wrecks sitting at depths ranging from 18 metres to 64 metres, and some superb reefs, Truk Lagoon offers a trip of a lifetime for recreational and technical scuba divers alike.
Our 10 night Truk Lagoon liveaboard diving itinerary allows you not only to explore the wrecks of the WWII Japanese Imperial Navy fleet, but also to experience some superb reef diving. Numerous channels cut through the reef serving as hunting grounds for reef sharks and schooling pelagics which all add to the wonder of diving Truk Lagoon.
While many of the wrecks lie within recreational diving depth limits, we also offers Tec diving* facilities for those wishing to delve deeper and take a closer look at history.
*Technical divers are responsible for their own dive profiles and must provide the cruise director with a copy of each dive plan.
The liveaboard vessel will moor directly over the deeper sites allowing an easy descent down the line on to the wreck. Technical divers will benefit from the support of the 'mother ship', while our 2 skiffs are able to shuttle less experienced divers to shallower sites and offer reef diving as an alternative to the wrecks.
On a typical day we offer up to 4 day dives, making a total of up to 34 dives possible. When the boat is anchored within the lagoon, the 4th day dive may be substituted for a night dive. The diving days are usually scheduled as follows:
Light Breakfast followed by a briefing and Dive 1
Full Breakfast, relaxation period, briefing and Dive 2
Lunch, relaxation period, briefing and Dive 3
Snack relaxation period, briefing and Dive 4, where possible
Dinner
*The itinerary above is an example only and is subject to change depending on local regulations, guests' experience, flight schedules, weather and logistics and is at the Captain's discretion. Adverse weather can affect this route which includes several overnight sailings.
With comfortable accommodation for up to 16 guests, the steel-hulled Truk Master liveaboard boasts eight twin and double cabins with a choice of classic or premium cabins. Each cabin benefits from ensuite bathroom facilities and individually controlled air-conditioning.
The main deck enjoys a spacious indoor dining room along with a camera station complete with numerous charging points and storage space. Unwind and relax after a fantastic day of diving in Truk Master's indoor lounge and bar with a large TV which is ideal for movie and photo viewing. Alternatively, why not head out to the shaded outdoor relaxation area or the large sundeck and sink into a lounge chair to soak up the atmosphere.
Master Liveaboards offers a range of services to make your Truk Lagoon diving holiday even more enjoyable. Marine Park & Port fees, rental equipment, standard nitrox and additional cylinders can be pre-booked and pre-paid at the time of booking your liveaboard holiday. For our rebreather and technical diver guests, please send us your gas and equipment requests as early as possible.
*All surcharges are subject to change at any time.
The applicable marine, park and port fees for your itinerary will be added to your onboard extras to be paid on the boat before disembarkation.
Recreational equipment set (BCD, regulators, wetsuit, mask, fins, SMB)*

Wetsuit (Truk Lagoon only)*

Standard regulators (Single 1st stage, 2nd stage, octopus and gauges)

Tec regulator set (2x Mares 25XR first stages & 2x DR second stages)

Stage regulators (100% O2 compatible)

Backplate and harness (Mares XR)

Wing (Mares XR Single Donut Bladder)

Complete Harness, Backplate and Wing

Full Tec set (Tec reg set, 2 stage regs, Harness, Backplate and Wing)

Emergency SMB, spool and slate

Cylinder upgrade from 11 Litre (AL80) to 13 Litre (AL100)

UW Scooter (Truk Lagoon only – 100 USD per day)
*Wetsuits, BCDs, full recreational equipment sets and Underwater Scooters (DPVs) are only available on Truk Lagoon itineraries.
All equipment, including additional cylinders or upgrade must be pre-booked to ensure required sizes and quantities are available are on board.
| | |
| --- | --- |
| | |
| Sofnolime (797 grade) per kilo* | |
| 2L or 3L steel CCR cylinder** set (7 nights) | |
| 2L or 3L steel CCR cylinder** set (9 nights) | |
| 2L or 3L steel CCR cylinder** set (10 nights) | |
| | |
| Truk Lagoon Cylinder Package (7 nights) | |
| Truk Lagoon Cylinder Package (9 nights) | |
| Truk Lagoon Cylinder Package (10 nights) | |
| Additional single cylinders per day | |
Cylinder packages include: Manifolded Aluminium 80 cuft twinset or Matched Aluminum 80cuft cylinders for Sidemount divers, or Steel 3L/ 2L Cylinder set for Rebreather divers, and up to 2 x 40/ 80 cuft Stage Cylinders with rigging kits.
*PLEASE NOTE: Sofnolime MUST requested in advance and is payable on board only. Please let us know your requirements by completing the gas and equipment request form and returning it to our reservations team as early as possible.
**Rebreather cylinders on are M25 valve only. Guests with rebreathers that require M26 valves will need to bring their own adapters as there are none available on board.
| | | |
| --- | --- | --- |
| | | |
| | | |
| 7 nights standard Nitrox fills (28%) | | |
| 9 nights standard Nitrox fills (28%) | | |
| 10 nights standard Nitrox fills (28%) | | |
| | | |
*Minimum Oxygen / Helium fill charge: 10 USD
Gases cannot be banked; unused gas will still be charged for.
Dive the superb wrecks of the Japanese Imperial WWII Navy fleet
Book 'Truk Lagoon 10 nights' today
You could secure your spaces today for as little as 2% deposit*
Do you have questions about Truk Lagoon?
We've tried to include a lot information on our website. You may find, however, that you have additional questions about our Truk Lagoon liveaboard, the diving around Truk Lagoon or general travel information. Via the following link you can find answers to some commonly asked questions. Should you have other questions or queries, please contact our reservations team who will be pleased to assist you.
More Truk Lagoon itineraries
Join the ever growing Master Liveaboards family and be the first to hear about our special offers. We'll also keep you informed about the latest happenings from around the world and make sure you get plenty of dive travel inspiration.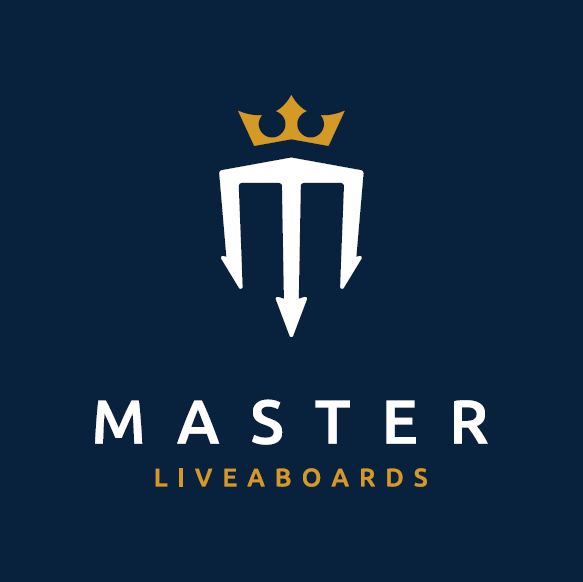 Interested in hearing from us regularly?
Sign up for our free newsletter...
...and get the latest Master Liveaboards news, advice and money-saving offers, straight to your inbox, before everyone else!
Fill in your details here