In this article, we will look at everything you need to know about diving in Bikini Atoll so you are clued up during your once-in-a-lifetime opportunity visiting the nuclear fleet. Here is the why, what, who, where, when and how.
The WHY
We often get asked why Bikini Atoll is so special, other than being one of the only 3 places on earth to dive on an aircraft carrier of course. Well, the lagoon will give you a chance to dive vessels sunk during the nuclear tests of Operation Crossroads – hence the nickname "the nuclear fleet". You will be diving on wrecks that were sunk during some of the earliest and most destructive nuclear weapon tests.
All of the ships were WW2 veterans, with some having played crucial parts in the war. The historical importance of many of these wrecks absolutely cannot be overstated. For example, the order to attack Pearl Harbour was given from the Nagato. Amazing for history buffs, but to be able to dive these pieces of history? It's almost incomprehensible for someone who does not dive. But OH do we understand!!!!
A last point is that some of those wrecks still need a lot of exploring. It's estimated that only about 15% of the Saratoga has been discovered, so you could literally write diving history.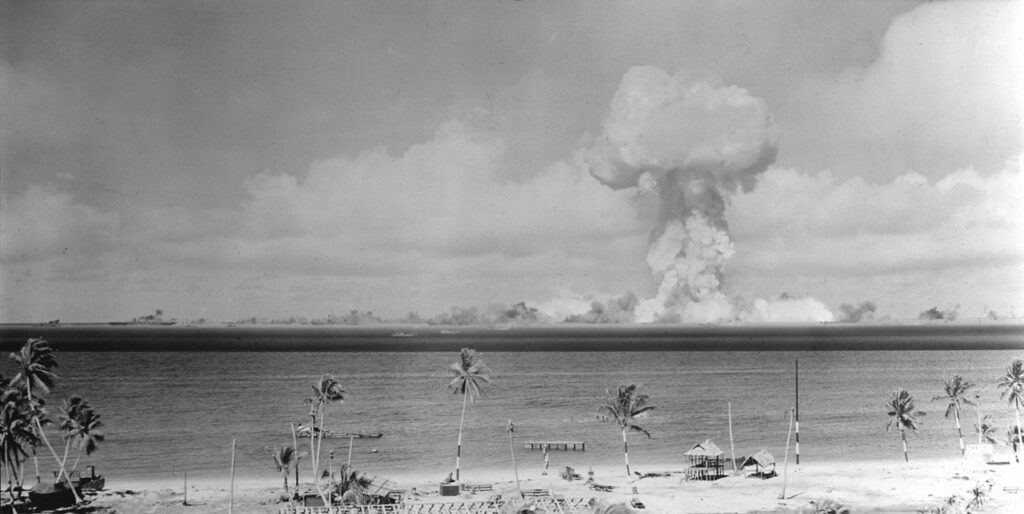 The WHAT
There are 7 core wrecks which are regularly dived on our Bikini Atoll itineraries, all of which sit at around 50 metres:
USS Saratoga – CV-3 Aircraft carrier: The 277 metre long wreck sits upright at a maximum depth of 51 metres; her flight deck is at approx. 27 metres and the top of her superstructure is around 18 metres.
HIJMS Nagato – Japanese Battleship: Maximum depth – 52m / Minimum 28m.
USS Arkansas – BB-33 Dreadnought Battleship: Maximum depth – 55m / Minimum 26m.
USS Apogon – SS-308 Balao class submarine: Sits upright on sand at 50 metres; the top of her conning tower is at 44m.
USS Anderson – DD-411 Destroyer: Resting on her port side, on a sandy seabed at 51 metres. Minimum depth is 43m.
USS Lamson – Mahan class Destroyer: Sits upright at 51 metres; minimum depth is 36 metres.
USS Carlisle – APA-69 Gillam class transport vessel: Max depth 51m / minimum 38m.
USS Pilotfish – SS386 Balao class submarine: sits upright on sand at 51 meters; the top of her conning tower is at 40m.
When possible, we try to dive the SMS Prinz Eugen (a German cruiser maximum depth of 36 m/minimum 0) as it is only 30 minutes from Ebeye (departure port) but the wreck is sometimes off-limits due to US navy restrictions.
The WHO
Our Bikini Atoll itineraries are only for technical divers, due to the depths at which wrecks sit. The minimum and mandatory certification required is PADI Tec 50, or equivalent, with 100 logged dives and wreck diving experience.
We only provide trimix for Closed Circuit Rebreather (CCR) divers who must have normoxic trimix certification.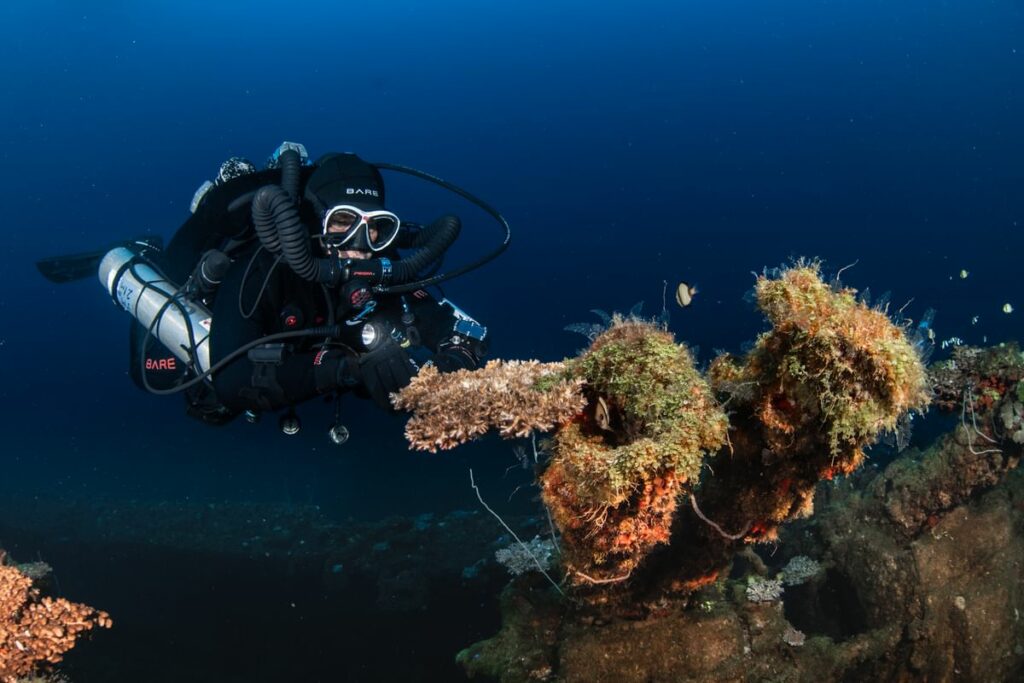 To get the most out of your dives in Bikini Atoll, the following certifications levels are highly recommended:
TDI – Advanced Nitrox & Deco Procedures
IANTD – Tech Nitrox
NAUI – Tech Nitrox & Deco Techniques
ANDI – Technical Nitrox
All guests will be asked to show their certification card(s) and record of logged dives upon check-in to the vessel as proof that they meet the mandatory dive qualifications and experience.
The WHERE
Bikini Atoll is in the Marshall Islands. Our itineraries are built around the United Airlines flight from Honolulu, Hawaii that serves both Kwajalein and Majuro. We highly recommend you use this flight to get to and from Kwajalein. We also recommend that you spend an additional night in Hawaii on either side of their trip, to ensure you are well rested for the diving ahead.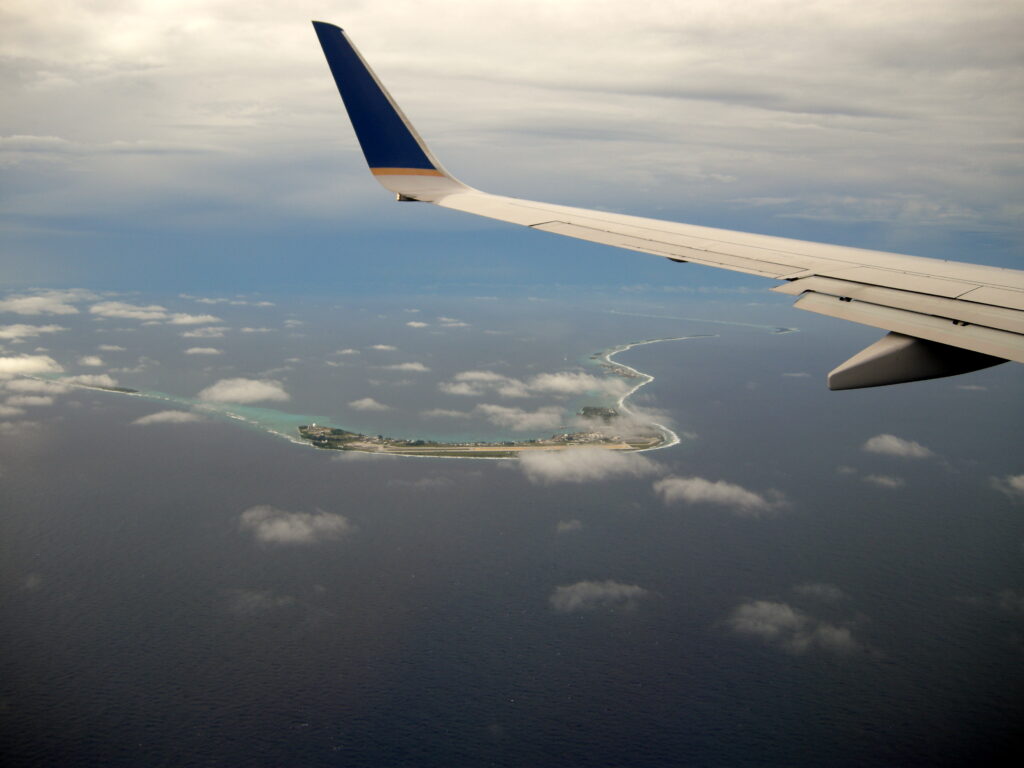 When you land in Kwajelein, you will be in a military zone so it is important you follow these procedures. Once you are onboard, the journey to Bikini will be between 24 and 27 hours.
The WHEN
We operate our Bikini season from May to October. There is no monsoon or wet and dry seasons as such, but these months tend to offer better conditions as the Northeast trade winds have stopped. You can see the entire schedule and book online here.
The HOW
Because of the type of diving we offer in Bikini, it is firstly important that you meet the requirements (see above in 'the WHO'). If you are good to go on this, we then recommend you then read the comprehensive information found on our Trip Information sheet. We know it can be a chore to read a lengthy document, but this will give you real information on how to sort your flights, what passport, visa and inoculations you need to enter the Marshall Islands. The last thing you want is being stuck somewhere because you didn't know about "that" entry requirement. So help us help you and read this (we would even say read a few times just to be sure!)
If you are all good to go on the requirements, then our last recommendation is to have a final read on our gas & cylinder information found here. We sometimes prepare our Bikini season a year in advance and the sooner you can confirm your tanks and gas requirements, the happier it makes us – joking aside, it ensures we can provide you with what you need to enjoy these magnificent wrecks!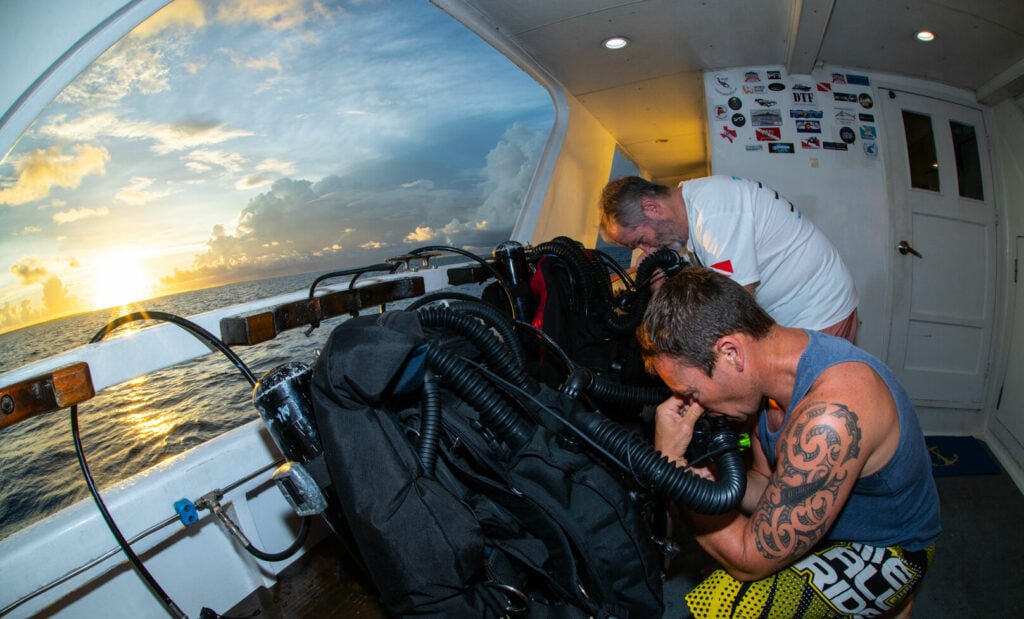 Now that you know the why, what, who, where, when, and how on diving in Bikini Atoll, join us on Pacific Master.