Thailand has followed in the footsteps of countries and regions such as Palau and Hawaii as it bans reef damaging sunscreen. The Thai government based their decision and consequent announcement, in early August 2021, on available scientific data.
This data clearly shows that these chemicals "deteriorate coral reefs, destroy coral larvae, obstruct their reproductive system, and cause coral reef bleaching." Specifically, the lotions that contain oxybenzone, octinoxate, 4-methylbenzylidene camphor, or butylparaben are banned. Violations of the new ban could lead to a steep fine of up to 100,000 THB (3,000 USD). Although, officials have not said how they plan to enforce the ban.
Reef-friendly alternatives are already available in Thailand. Customers have been able to purchase Reef Repair sunscreen on board The Phinisi and The Junk for a while. This sunscreen is 100% natural, waterproof, and biodegradable. It is also cruelty free, which means it has not been tested on animals.
Master Liveaboards, as well as the reefs, are over the moon as Thailand bans damaging sunscreens. This fits together with our plans to make our dive company greener and more sustainable.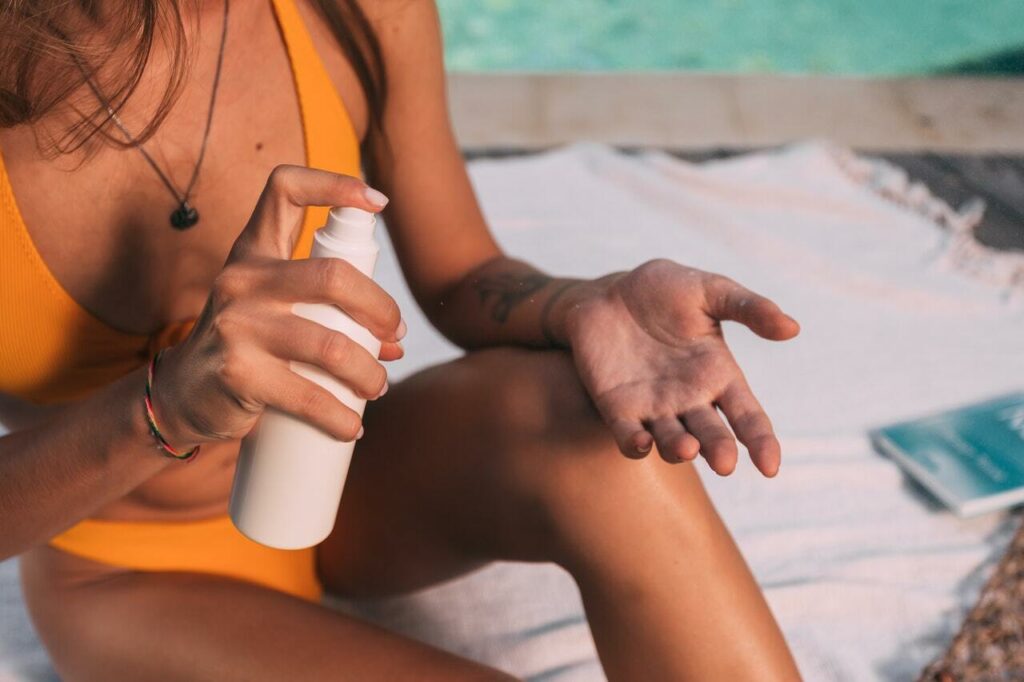 Banning sunscreens is only the start
The current COVID-19 restrictions in Thailand make it impossible for us to operate our dive liveaboards. However, it provides a great opportunity to take a closer look at the way we work. And how we can do our part to become greener: every cloud has a silver lining!
We are looking at all aspects of our operations. For instance, responsible waste disposal, impact on the environment, eco-friendly toiletries, and cleaning products. However, we cannot do it alone! We are keen to involve you, our guests. Only together can we achieve our goal. Education and awareness of the importance of sustainability is key.
As early as 2019, we began to remove as much single use plastic as possible both off our boats and in the office. The next steps, happening now, are to find non-harmful, biodegradable, and sustainable alternatives for cleaning products. Other measures will follow as we are operating again. These include such things as encouraging our guests to bring their empty batteries home and dispose of them responsibly.
A healthy ocean is the foundation for our company to exist, operate, a provide many staff with a living. As such, we will do everything in our power to reduce our impact on the environment and the ocean. We appreciate any and all help from our guests and strive to become the 'greenest' dive liveaboard operator!