We know what you think…but no, this is no joke. Choosing the best hairstyles for diving is a very serious subject for anyone who scuba dives! There is NOTHING more annoying than having strands of hairs floating in front of your mask. Especially when it's right at the time that whale shark shows up.
Or even worse, you see your dream Mola-Mola and capture the moment with your camera…or do you? You only find out afterwards that the mola-mola was hidden by your hair.
So for all of you who've simply had enough – there are solutions out there. Here a few tips on how to style your hair diving!
Hairstyling Ideas
If you have long hair, one of the best solutions is to braid your hair. The top of the top is to go for a French braid or, alternatively, a Dutch braid. Both of these choices will ensure that every strand of your hair is fastened securely.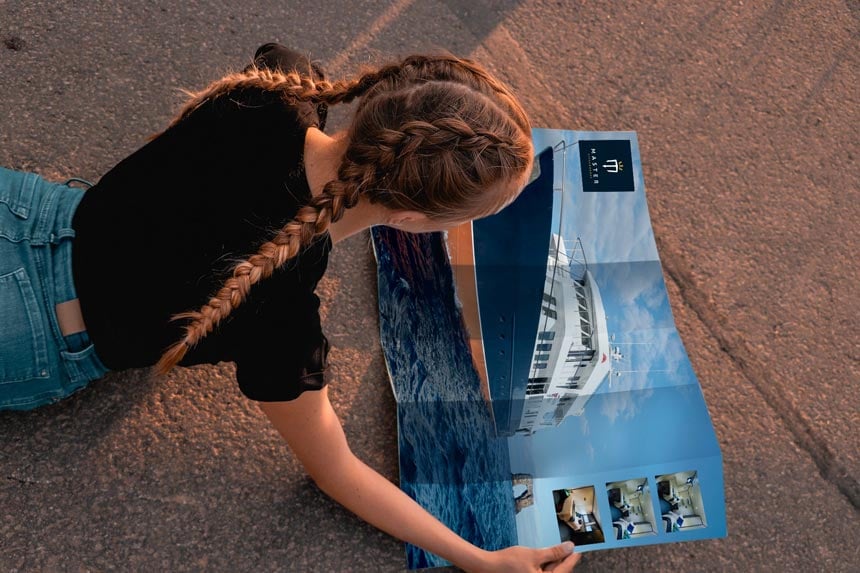 Braiding though takes quite some time and so, if you have no patience, then try this trick which is very popular on toddlers.
This works really well for medium-length and shortish hair and if it's toddler-proof, you can be sure it will be perfect for diving!
All you need to do is make sure you make small elastics part of your dive kit.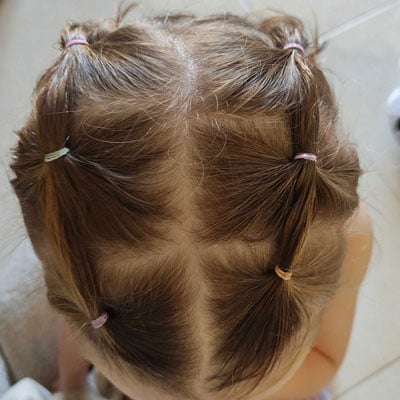 Containing Your Hair
If hairstyling is altogether too much effort then how about just using head gear? The great news is that there are choices for all tastes. They range from large head bands to hoods and neck gaters and more: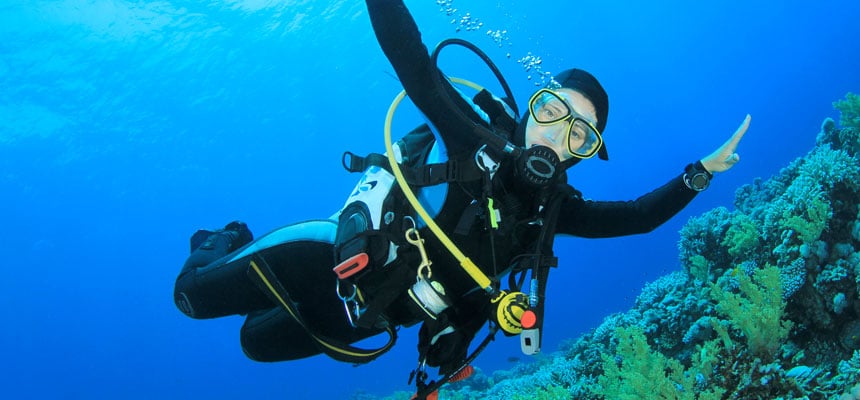 A hood will not only keep your hair out of the way, but also provide thermal protection. They come in different thicknesses and colours, as well as styles.
Always make sure the size fits and pay particular attention to the neck. Also be sure to choose the style that fits you best. Some come with large bibs while some have none. A bib generally is more practical as you can tuck that under your wetsuit. But if you do not use the hood for thermal protection these are not necessary.
A neck gaiter is one of the most versatile solutions. You can wear it pretty much however you want to (see illustration below).
If you are looking for a gift for any of your diver friends, a gaiter is absolutely ideal. They come in all colours and patters are generally very reasonably priced. You can also wear them however you prefer.
They can keep the hair tidy on dives (or even on the surface) or even keep you warm between dives. In these COVID times, you can also use them as a makeshift face mask!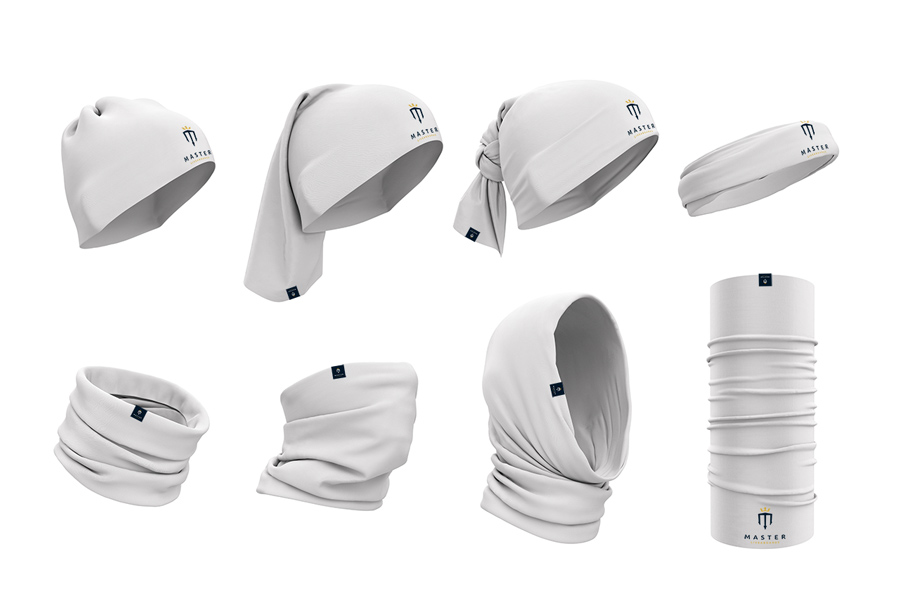 While not always the most stylish option, a simple swim cap is perfect to keep your hair in check. They are light, portable, easy to carry and again comes in all sizes, styles and colour. You can even look for one with a chin strap if you want a little added support.
An Old Favourite
After some trial and error you will find the best style and solution for you. Another good tip is to look at your mask strap, especially if you do not wear headgear.
Mask straps can damage your hair, especially when you get tangled in the strap. A neoprene over-strap or complete neoprene strap will help a lot.
Not only they can have some cool pictures on them, your logo, your motto – whatever rocks your boat really but, in time, they tend to shape to your head. This makes them one of the most comfortable pieces of your equipment (especially compared to squeezing into wetsuits).
Looking after you hair while diving
While we're on the subject, salt water and sun can be very aggressive on your locks when diving. While the beach look may be sought after, it's not always a great choice. It's almost guaranteed that on coming back home, it will mean damaged, dull, and broken hair for you.
The best way is to look after your hair is to use some product before every dive. Always consider the consequences on the environment and look for natural products where possible.
Coconut oil works a treat or leave-in conditioner from reputable companies like Stream 2 Sea www.stream2sea.com/product/leave-in-hair-conditioner will protect your hair during dives.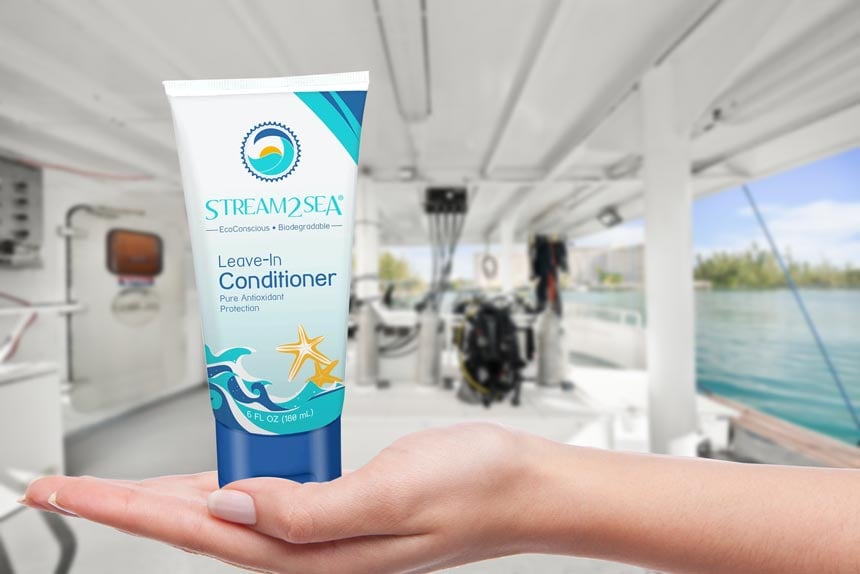 Hopefully these hints and tips on choosing the best hairstyles for diving will help you keep your hair under control next time you're in the water.