If you're reading this then you've probably been to a number of memorable diving destinations already. You've probably also ticked off a few of your bucket list dive spots. But as we all know, the bucket list keeps growing. There will always be that one spot that you need to see that hasn't hit the travel radar yet.
Sound familiar? Then Solomon Islands should definitely be your next diving destination!
This unspoiled paradise is arguably one of the last uncharted destinations on the planet. The Solomons offer some of the world´s most pristine diving spots, including beautiful reefs, incredible macro, big animals, wrecks, and caves. Add to that the history, the friendly people, and the most beautiful beaches.
There is something here for every kind of scuba diver.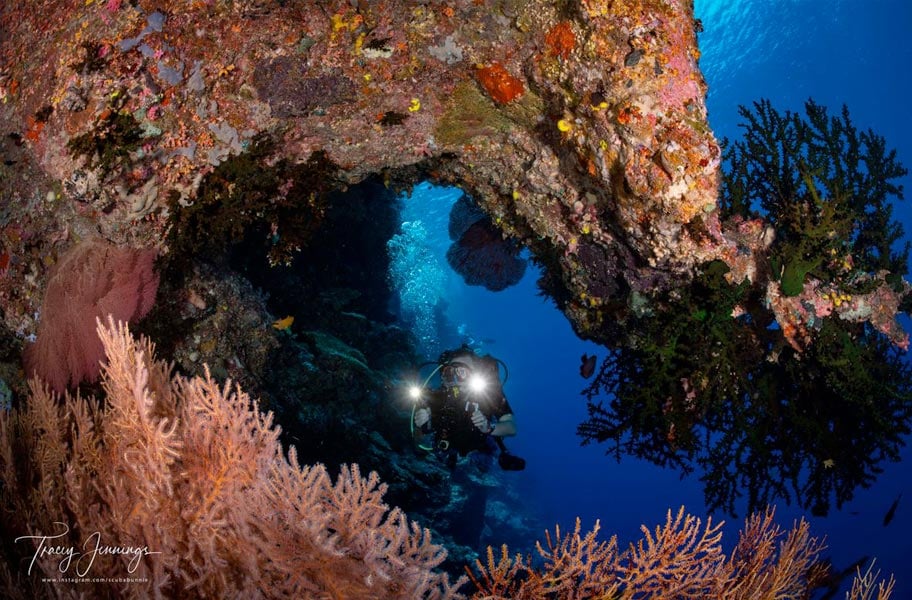 Unknown Solomons
The Solomons are part of the Coral Triangle, with a staggering diversity of marine species and dive sites. Even so, it somehow remains one of the least dived areas of the world. Is Solomon Islands diving the South Pacific's best kept secret?
The country is relatively new to tourism, which is why the reefs are pristine. In general there will be almost no other divers to share your sites with. The sheer number of species of hard and soft corals, as well as the general diversity, rivals the best in Asia. This includes places like Raja Ampat and the Philippines.
As Brandi Mueller, of Dive Photo Guide says, "With limited dive operators in the Solomon Islands, much of the underwater reef systems are rarely dived and are amongst the healthiest I have ever photographed. In some places, the coral gardens seemed to go on forever accompanied by a variety of reef species that rival anywhere else in the marine biodiverse Coral Triangle."
Don't believe us? Read more about her Solomon Islands diving adventure with Master Liveaboards in her article "Discovering the Solomon Islands with the Master Liveaboards Fleet"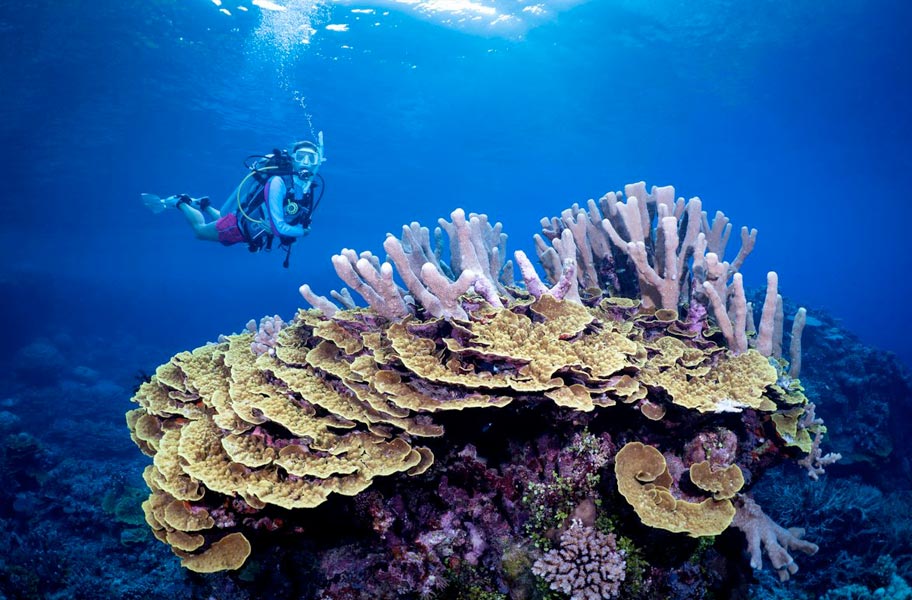 Unique Solomon Islands Diving
So what's so special about the diving? Well, here is a little information on some of the most famous dive sites in the Solomon Islands…
Leru Cut is one of the signature dive sites of the Solomons. This canyon juts almost 100m into Leru Island. Above the water line, the walls of the canyon rise high above making this one of our more dramatic dives. As the sun dapples through the jungle, shadows and light beams bounce around the chasm creating amazing photography opportunities. Outside of the cut is a fabulous wall teeming with fish life.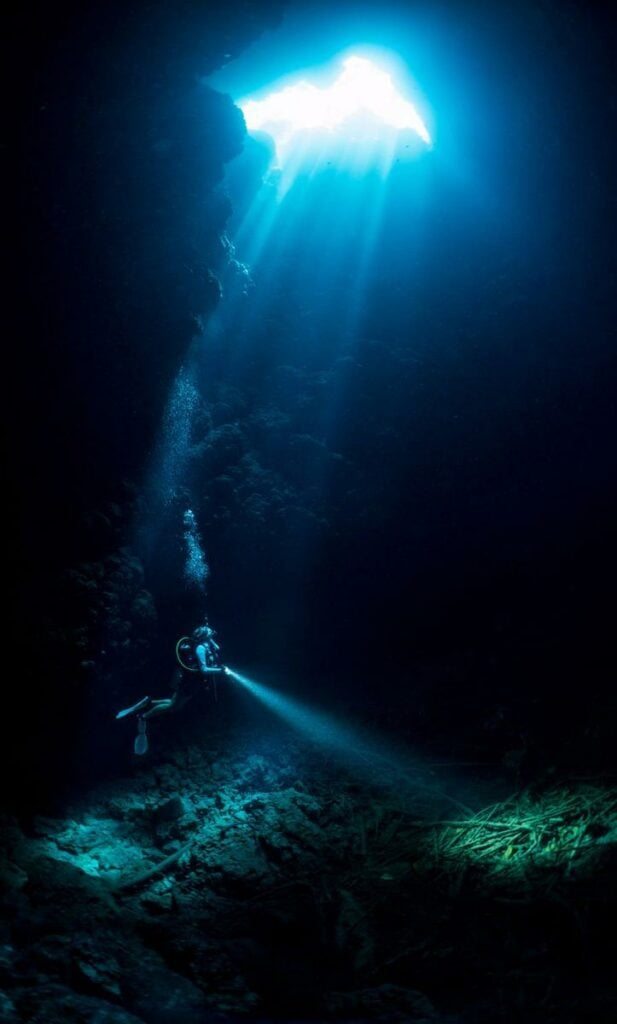 Sticking with the geologically unique, Twin Tunnels is one of the best reef dives in the world. These 2 huge lava tubes tunnels of 120m in diameter are covered with fans and whip corals. These are in turn surrounded by fish of every hue.
You can explore the inside of the tubes all the way to where they join together. At this point, around 36 metres, they open up on the side of a reef wall. This is where you are met by a myriad of baitfish, which attract the large pelagic feeders – kingfish, tuna and shark.
On the walls, look for the 9 different species of anemone fish, cuttlefish, octopus, and moray eels. After watching this amazing spectacle, you'll return to the top of the reef, where a kaleidoscope of coral and reef fish await. More colour than you can imagine awaits.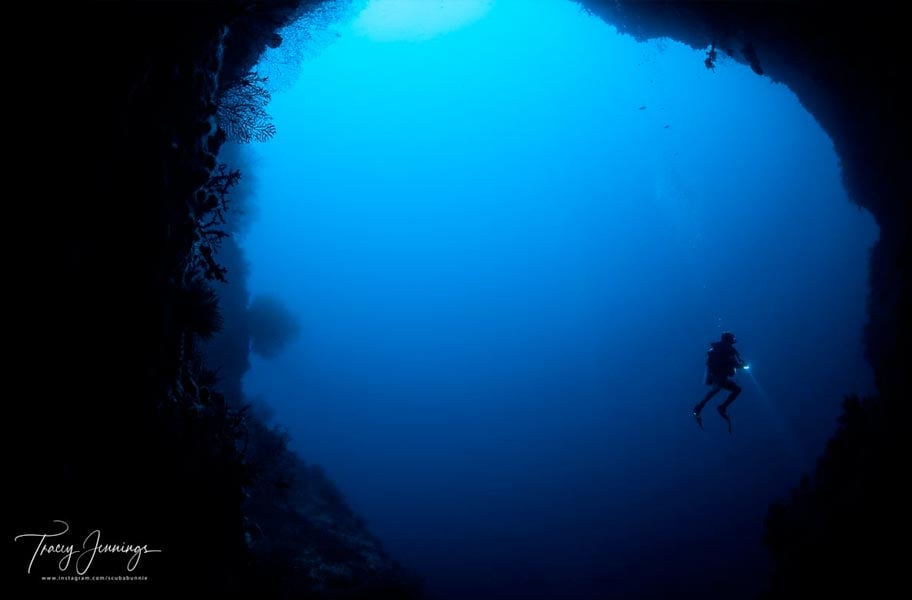 Amazing Reef Diving
Devils Highway is a more traditional site compared to the ones above and is well-known for its population of resident manta rays. Washed by racing, nutrition-rich currents, these wonderful creatures perform their magical feeding dance over a shallow reef. The odds are good for spotting other pelagics here too, such as sharks. Just hook into the reef and watch the action!
Mary Island is notable for an underwater point that commonly hosts schools of barracuda, jacks, trevally, and sharks. Bumphead parrotfish are also usual suspects on this dive site. To create yet another level of excitement to the diving there is an underwater volcano nearby that gives off the occasional rumble! If you like big stuff, you are going to love it here!
Just off Hai Island, during WWII, a US military base code named 'White Beach' used to sit behind the mangroves. At the end of the war, when the troops departed, they created an artificial reef. They did this by pushing everything no longer needed, or too expensive to transport home was into the sea. This included trucks, jeeps, tractors, bulldozers, and large amounts of ammunition.
More than 70 years later, while there isn't a beach in sight, the name has stuck. White Beach is now a great dive site for wreck and macro lovers alike! Plenty of mandarin fish, harlequin shrimp, nudibranch, jawfish, pipefish, millions of juvenile fish to see here, as well as the fascinating archer fish!
The Wrecks of Iron Bottom Sound
By June of 1942 the allies had manged to stop the Japanese advance in the Pacific. August of that year saw the direction change with the 1st US offensive in the Pacific. This came with the start of Operation Watchtower, better known as the Guadalcanal Campaign.
With both armies fighting at the absolute limits of their supply chains, the fighting began on the 7th August. For six months, both parties fought a savage battle that would turn the tide of the war in the Pacific. During these months there were some 67 ships and almost 700 aircraft lost. In fact, the losses were so great that the waters to the north of Guadalcanal became known as Iron Bottom Sound.
Within this area there are WWII artifacts of all kinds for divers of all abilities. In Wickham Lagoon alone, there are several Japanese cargo vessels that haven't yet been identified. There are multiple aircraft like Japanese Mavis seaplanes and US Catalinas in the Florida Islands. White Beach and Ghavutu Wharf, where materials were just dumped into the water, are hives of interest for enthusiasts. All the sites on this list can be dived on the Taste of Solomons and Best of Solomons itineraries.
We also offer dedicated WWII wreck trips where you can see other wrecks such as USS Minneapolis, RNZN Moa, and Hirokawa Maru, among many others.
For those with a real tech bent (no pun intended), a bespoke charter could see you diving the most famous wreck in the Solomon Islands chain. Robert Ballard only discovered USS Atlanta sat at 130m in 1992 and she was not dived until 1995. If you are very lucky then you could join a tech charter aboard Solomons Master and see her in all her glory.
Does Anything Compare With Solomon Islands Diving?
'Something for everyone' is a term that us often over-used. It is, however, certainly appropriate for Solomon Islands diving. Wrecks, reefs, and caves. Rec and tec. Macro and pelagic…all int he coral triangle. Does it really get any better?
Learn more about diving Solomon Islands or just book your trip now!