We are really happy to welcome back a member of the Manta Trust for an amazing 10 night Manta Trust trip on The Junk.
If you like mantas and other ray species, and care about their conservation, this trip has your name written all over it. And the best diving in Thailand goes hand in hand with you actively helping the Manta Trust with their manta research! So grab your camera and jump in!
The Manta Trust is a charity that focuses on global research and conservation of mobulids. Mobulids is the scientifc name of the manta & devil rays family. For this once-in-a-lifetime trip a Manta Trust representative, Jamie Monmameerat, will be on board for the duration of the trip. She will facilitate possible close encounters with these majestic creatures. She will also educate us in marine conservation issues and more specifically the challenges these majestic creatures are facing.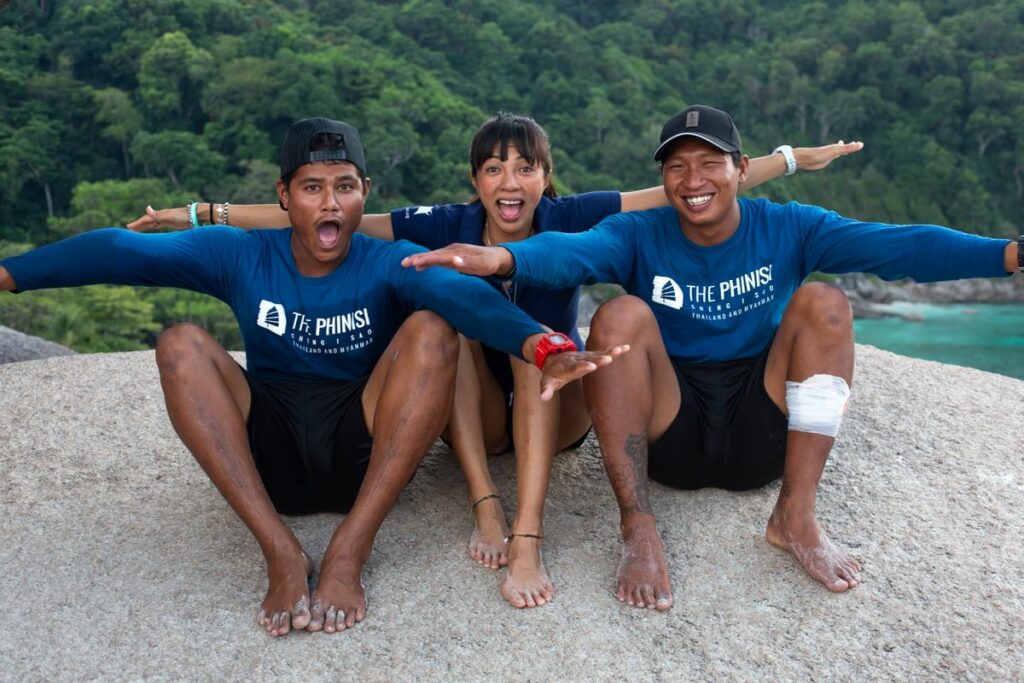 Not only will the focus be on finding mantas and other species of rays, but we will also dive our famous Best of Thailand itinerary. We will be starting with 4 nights in the Southern Andaman where you will be able to enjoy highlights like: Koh Haa, Hin Muang, Hin Daeng, and Koh Phi Phi. After a leisurely sail to the north, you will then enjoy 6 nights in the Similan and Surin Islands.
One thing is for sure: on the 'Best of Thailand' you are certain to visit all the diving highlights in Thailand! This includes Richelieu Rock, Koh Bon and Koh Tachai. By the end of the trip, you will disembark with an increased awareness of the threats mobulids are facing. And you will know how you can help beyond their holiday.
How can you help with Manta Trust research?
Jamie will explain the best way for you to collect and record manta ID photos/videos. These medias can then be used for Manta Trust research. She will of course collect all photographic identification images of the mantas encountered throughout the expedition. All manta rays you see during a trip will be added to the regional database and, as a bonus, you will get to name any new mantas! Every manta sighting is crucial information in developing effective management and conservation strategies for these increasingly vulnerable animals. Through these workshops, you will enjoy world-class marine encounters, whilst contributing. Your contribution will be meaningful data to the Manta Trust's research and conservation efforts.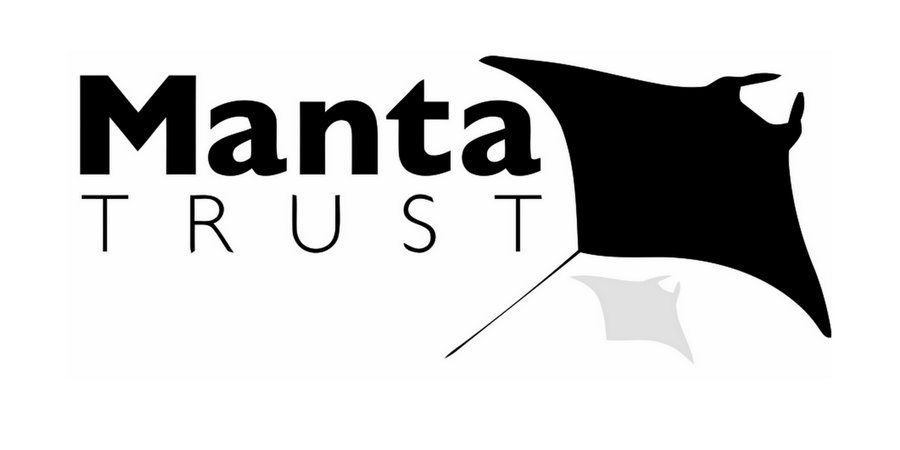 About Jamie from Manta Trust
Jamie has a degree in Marine Biology from Oxford College and is the leader of Thailand Manta Project. She will deliver a series of presentations on topics covering local marine species and habitats.
Thailand Manta Project started in 2015 and aims to conduct research to the mobulid population in Thailand and increase their local protection in Thai waters. Throughout this time, Jamie has been dedicating her time to educate and raise awareness on manta rays and marine conservation in Thailand and its neighbouring countries.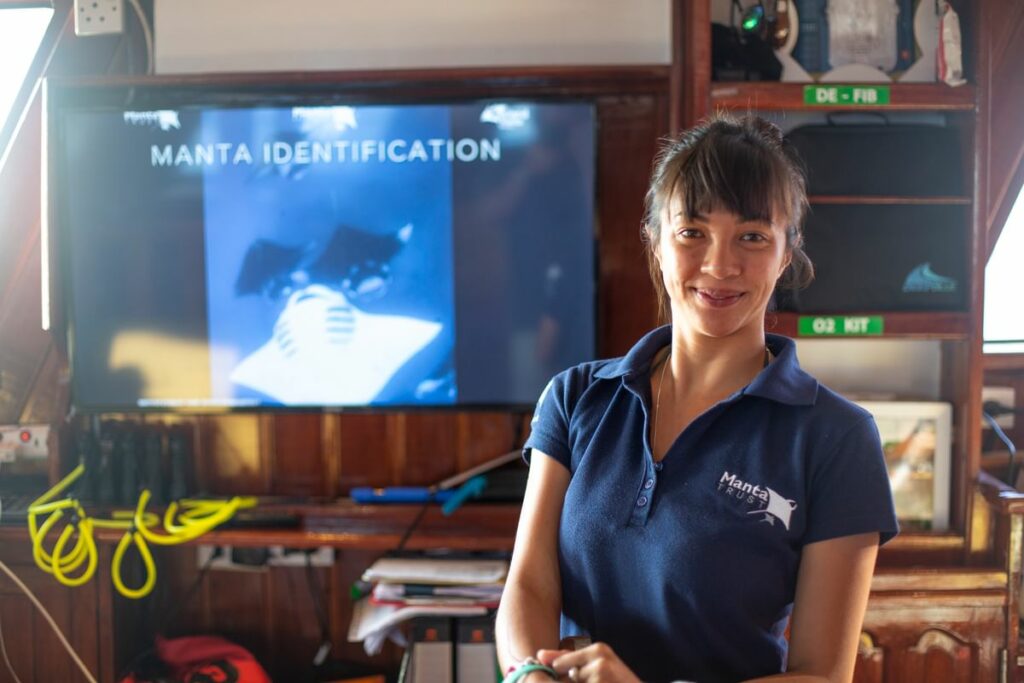 The trip in 2022
This amazing trip will take place from 10th to 20th March 2022 aboard The Junk. The vessel will sail from Chalong Pier in Phuket to Tap Lamu Pier in Khao Lak and the price includes:
Return shared transfer between Phuket airport or local hotel and the liveaboard on embarkation and disembarkation days
Full board accommodation (based on shared occupancy)
Tea, coffee, fruit juice & soft drinks
Up to 4 dives daily
11 litre (80 cuft) cylinder with air fills
Weights, weight belt and SMB.
You can read more about this incredible trip on our trip information PDF.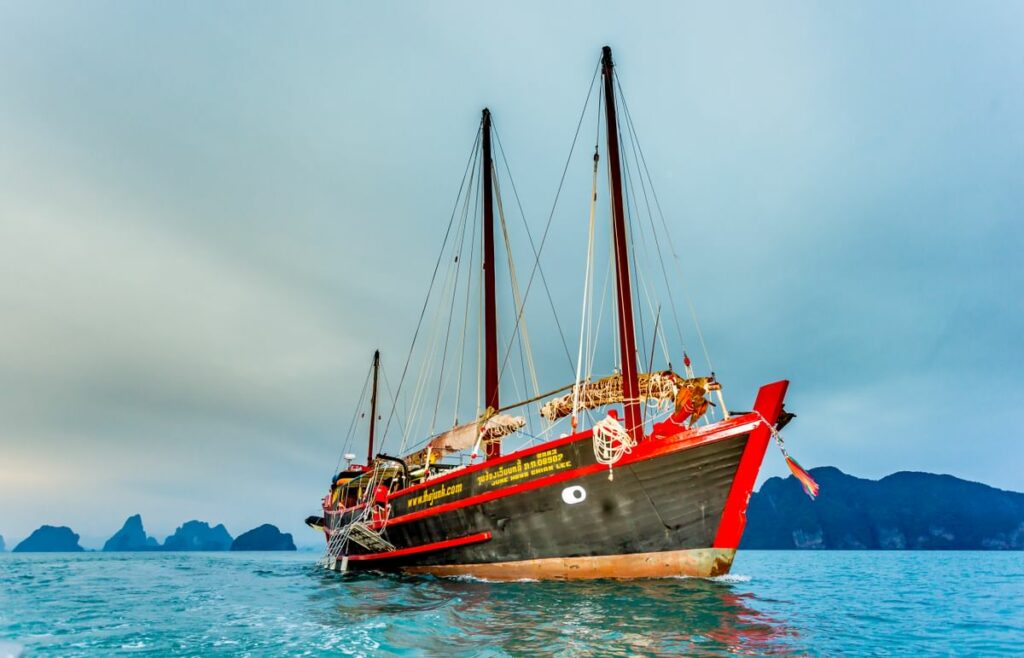 Don't miss this opportunity to join this special trip in cooperation with Manta Trust! Book now!