Dive breath-taking drop-offs


Palau Siren's 10 night, Special Full Moon Spawning liveaboard scuba diving itinerary offers guests something truly exceptional. Divers joining these cruises will have a chance to witness one of the most spectacular natural events on earth; the spawning aggregations of the red snapper (lutjanus bohar) at full moon lunar cycles.
Around the time of the full moon, red snappers aggregate in their thousands to perform a spawning spectacle full of energy and excitement. It is something only a select few people ever get to witness and you can be one of them.
During the period of the liveaboard itinerary when the full moon spawning will occur, Palau Siren's Cruise Director will give a number of informative presentations about these unique dives, covering everything from the ecology of these events to the best way to photograph them. 
Please note that these dives are only for the experienced diver as there can often be very strong currents at the sites where the action is happening.
In addition to these special spawning dives, you will have the opportunity to experience 'Blackwater' diving in Palau. Imagine rolling off the boat in the pitch black of night, sometimes many miles away from the shallow water of the reefs, to watch large migrations of weird and wonderful creatures as they ascend from the depths towards the surface to feed.
On a typical day we offer a total of up to 4 dives; 3 day dives and a sunrise, sunset or night dive depending on spawning times. The diving day is scheduled as follows:
Light Breakfast followed by a briefing and Dive 1
Full Breakfast, relaxation period, briefing and Dive 2
Lunch, relaxation period, briefing and Dive 3
Snack relaxation period, briefing and Dive 4, where possible*
Dinner
*Where land tours are offered, only 3 dives will be possible
*The itinerary above and indicated dive sites are an example only and subject to change at the Captain's discretion depending on local regulations, guests' experience, weather conditions and logistics. Adverse weather can affect the Full Moon Spawning special itinerary which includes several overnight sailings.
Launched in April 2011, the 40m Palau Siren was built on the Indonesian island of Sulawesi and is handcrafted from ironwood and teak (traditional to the area). You will find no other diving liveaboard as beautiful in Palauan waters and, being built by divers for divers, you can be rest assured that every need has been thought of and addressed.
Welcoming a maximum of 16 guests on each trip ensures that there is ample space to relax before, during and after diving. The 8 stylish cabins provide a choice of double or twin bed configurations; 2 cabins are flexible twins which can be converted to doubles.  All cabins offer individually controlled air- conditioning and ensuite bathrooms with hot water .
Master Liveaboards offers a range of services to make your Full Moon Spawning itinerary in Palau even more enjoyable. Permits and fees, Equipment rental, Nitrox and diving courses can be added to your booking and pre-paid when confirming your liveaboard diving holiday. For our technical and rebreather diver guests, please send us your gas and equipment requests as early as possible as these need to be pre-booked and confirmed.
Palau Island park fees and permits (7 nights)

Palau Island park fees and permits (10 nights)

Spawning itinerary fees (included in cruise price)

10% Palau Goods and Services Tax:

GST applies to payments made on board Palau Siren for equipment rental, nitrox and other miscellaneous items.
*All surcharges, including marine, park and port fees, are subject to change at any time, and without notice. The applicable Palau Islands marine park and permit fees will be added to your onboard extras to be paid on the boat before disembarkation.
PLEASE NOTE: Palau State Permits are valid for a maximum of 10 days; guests taking part in activities in Palau before or after their liveaboard may need to purchase additional permits if the total duration of their time in Palau exceeds 10 days.
Beer (draught, per glass)
Kayaking (subject to availability)
Please Note: On-board pricing is subject to change without notice. While we try to keep all information as up to date as possible please be aware that, although it is unlikely, prices may be different on your cruise.
| | | |
| --- | --- | --- |
| | | |
| | | |
| | | |
| | | |
| | | |
| | | |
| | | |
| | | |
| | | |
| | | |
| 13 Litre (AL100) cylinder | | |
| Additional 11 Litre cylinder | | |
| 11 Litre (AL80) manifolded twin cylinders | | |
| 7 Litre (AL50) side-mount / bailout cylinder | | |
*Full equipment set does not include dive computer or torch. If required these must be requested separately.
All equipment must be pre-booked to ensure availability and correct sizes, etc. are on board.
| | |
| --- | --- |
| | |
| | |
| | |
| | |
| | |
| 2L or 3L CCR cylinder set | |
*Due to limited availability and unusually high shipping times it is highly recommended that oxygen and Sofnolime requests be made as far in advance as possible, preferably at the time of confirming your liveaboard holiday. 
On-board pricing is subject to change without notice. While we try to keep all information as up to date as possible, please be aware that, although it is unlikely, prices may be different on your cruise.
| | |
| --- | --- |
| | |
| PADI Enriched Air Nitrox (EANx) | |
| PADI Deep Diver Speciality | |
| | |
The course prices listed are inclusive of the required manual and PADI certification card (PIC).
*A range of other speciality courses are available, on request. Please contact our reservations team for more information, prices and to pre-book any course.
Courses are subject to availability and must be pre-booked to ensure an instructor is available.
Witness the spawning aggregations of red snapper
Book 'Full moon spawning 10 nights' today
You could secure your spaces today for as little as 5% deposit*
Do you have questions about Palau?
We've tried to include a lot information on our website. You may find, however, that you have additional questions about our liveaboard in Palau, the Full moon spawning or just general  information about booking with Master Liveaboards. Via the following link you can find answers to some commonly asked questions. Should you have other questions or queries, please contact our reservations team who will be pleased to assist you.
Join the ever growing Master Liveaboards family and be the first to hear about our special offers. We'll also keep you informed about the latest happenings from around the world and make sure you get plenty of dive travel inspiration.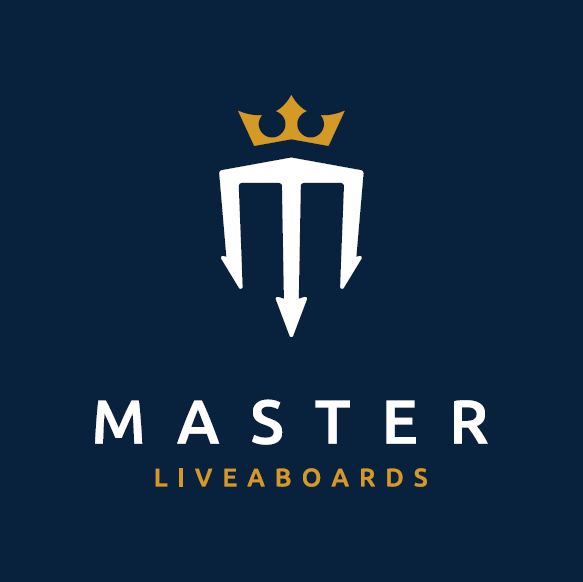 Interested in hearing from us regularly?
Sign up for our free newsletter...
...and get the latest Master Liveaboards news, advice and money-saving offers, straight to your inbox, before everyone else!
Fill in your details here