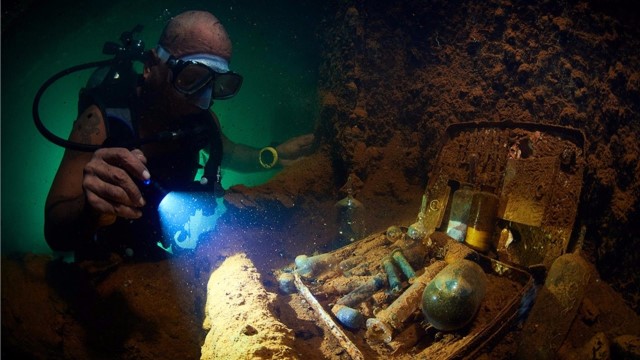 Truk Lagoon, as part of the Federated States of Micronesia (FSM) is a tropical country and the climate is fairly even all year round. The average high is 30°C (86°F) whilst the average low is 25°C (77°F) throughout the year.
The highest rainfall occurs during in the summer months (Jun-Sept) whilst trade winds come mainly from the northeast between December and June. These, however, do not affect diving conditions significantly, making Truk Lagoon an ideal diving destination year-round.
Warm water is to be expected year round with very little variation from the norm of 28-30°C (82-86°F). The majority of our guests will find a 3mm suit sufficient, however; a full length exposure suit is strongly recommended for wreck divers to avoid injury from the wreckage, whilst tec/wreck divers are advised to bring appropriate exposure protection for prolonged deco-stops.
More information on diving in Truk Lagoon by liveaboard