Truk is best known for its world-class wreck diving and with over 60 wrecks, from supply vessels (Maru) to planes and a submarine, tightly packed into a coral reef lagoon. It is easy to appreciate why divers travel to this area time and time again. You may wonder when is the best time to visit Truk Lagoon and the answer is ANYTIME!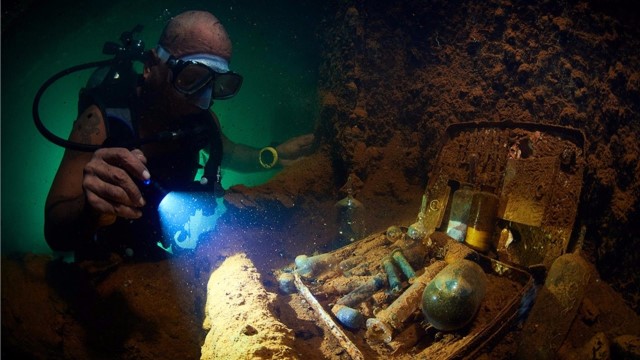 Truk Lagoon, as part of the Federated States of Micronesia (FSM) is a tropical country. The climate is fairly even all year round.
Temperature
The average high is 30°C (86°F) whilst the average low is 25°C (77°F) throughout the year. It is extremely stable and you will need to pack very little for exposure. More space in the suitcase!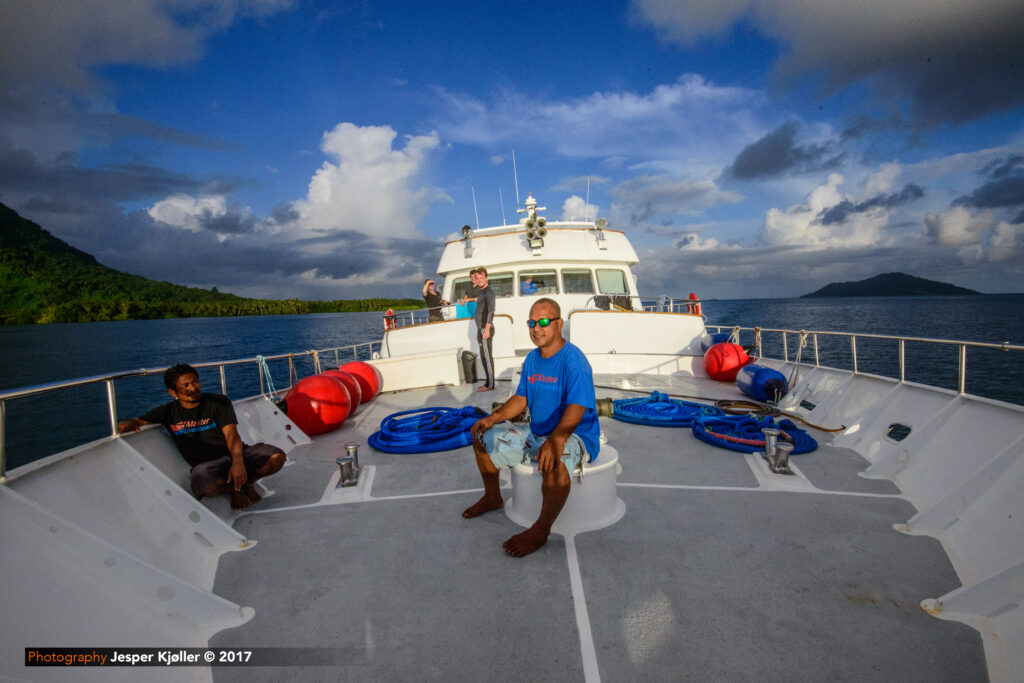 Rainfall
Being an equatorial destination, you need to expect rain.
The highest rainfall occurs during in the summer months (June to September). Given the frequent rains, the amount of sunshine is never excellent on average. However it is neither too low! In fact, the rains occur in the form of intense but short showers and thunderstorms. One of advantages of the frequent rainfalls is the amazing rainbows you will be able to see.
The driest months are from January to March.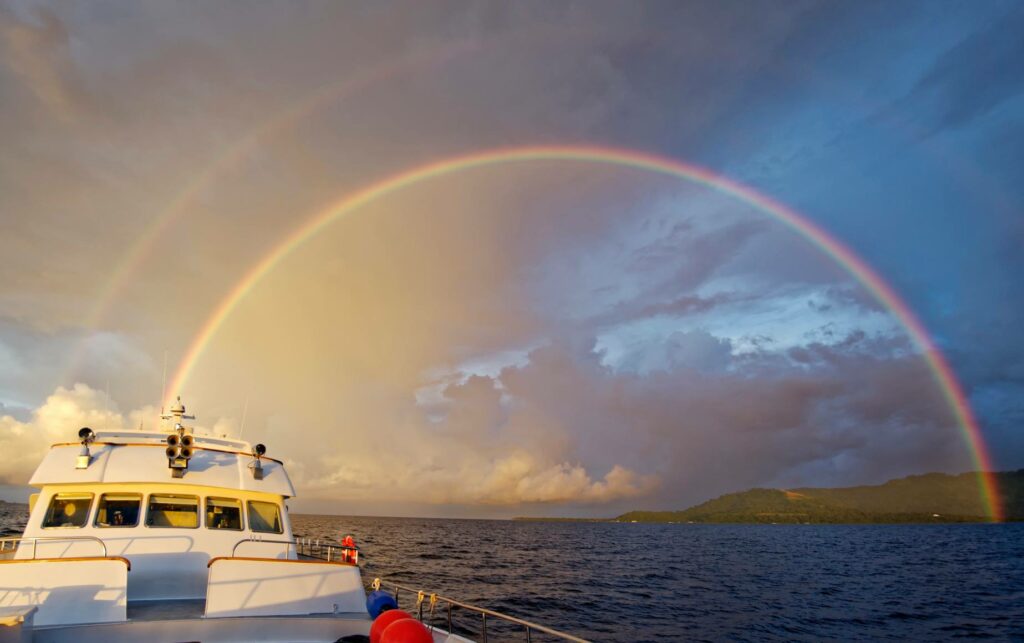 Winds
Truk is located just north of the Equator, and is affected by the trade winds. The trade winds are constant winds that are able to temper a bit the heat! They are stronger during the start of the year hence pushing the rain away.
These, however, do not affect diving conditions significantly, making Truk Lagoon an ideal diving destination year-round.
Water temperature
Warm water is to be expected year round with very little variation from the norm of 28-30°C (82-86°F). The majority of our guests will find a 3mm suit sufficient, however; a full length exposure suit is strongly recommended for wreck divers to avoid injury from the wreckage, whilst tec/wreck divers are advised to bring appropriate exposure protection for prolonged deco-stops.
So in short, there is no best time to go and dive Truk Lagoon! You can always check the upcoming forecasts on here.
More information on diving in Truk Lagoon by liveaboard