Truk Lagoon hides its most famous treasures underwater: more than 40 WWII era shipwrecks. But, many divers think that the wrecks are really deep and cannot be dived recreationally. This is not true. So, how deep are the Truk Lagoon wrecks really?
Truk – Not as deep as you think
You will be surprised, but most of the wrecks are actually within recreational diving depth. And certainly the most famous ones, such as Fujikawa Maru or Rio de Janeiro Maru! As such, as a recreational diver you can certainly see most of the must-see wrecks of Truk Lagoon. Some even start as shallow as 3 meters like the Sankisan Maru!

The great majority of your dives will be spent at 30 m or shallower. A diver with an Advanced Open Water Diver qualification, or equivalent, will certainly have plenty to see! There might be part of a certain wreck you will not be able to explore. For example, the Shinkoku Maru starts at 9m and finishes at 39m. We therefore advise to carry a deep specialty qualification that allows you to dive up to 40m so that you can be sure to see 95% of the wrecks.
And yes, that number is correct. It might be a surprise to a lot of you, but 95% of the wrecks commonly dived in Truk Lagoon are within your reach!
What about tech diving?
We do offer tec diving facilities to support you if you wish to dive deeper and either see the 'deeper' wrecks. Some wrecks require a technical level of diving, as does San Francisco Maru (37m to 62m) or Aikoku Maru (40m to 64m).
There may also be something deeper on a wreck that is just out of reach of recreational divers, so tech comes into play here too.
Either way, Pacific Master will moor directly over the deeper sites allowing an easy descent down the line on to the wreck. You can therefore benefit from the support of the 'mother ship', while our 2 skiffs are able to shuttle the recreational divers to shallower sites. This makes everyone happy and ensures we will always have a jolly boat!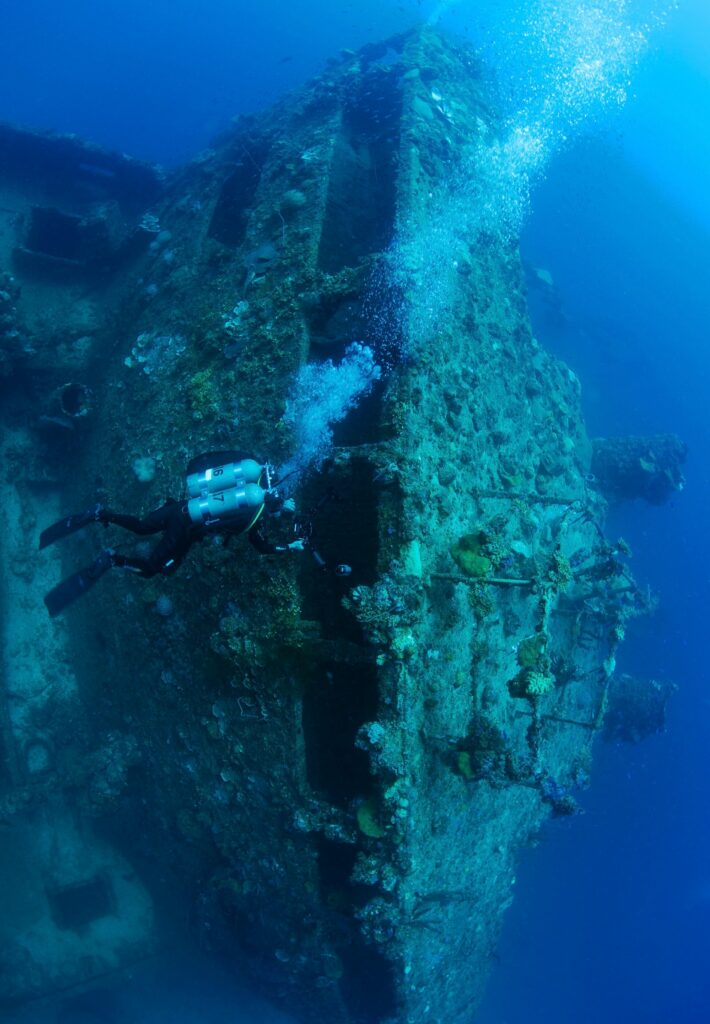 How deep are the Truk Lagoon wrecks? This deep…
If you would like to know which wrecks you can dive with your level of diving, take a look at the following graphic. As you can see, the vast majority are actually at 30m and shallower.
Out of the 32 most commonly dived wrecks, only 7 start at 30m or deeper!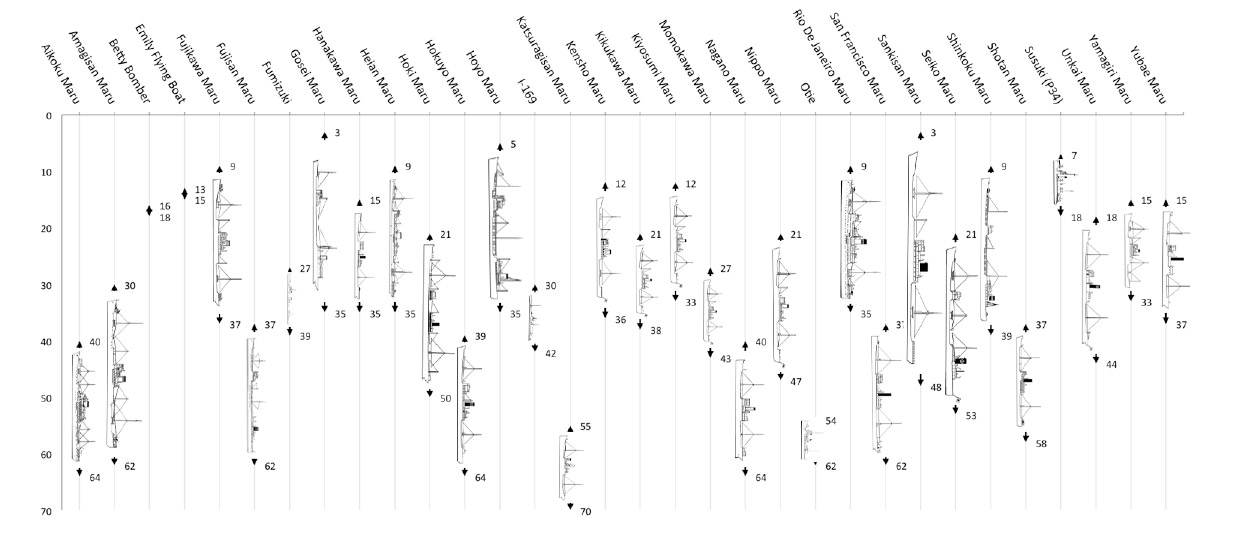 So now you know, what's stopping you? For further information on diving Truk Lagoon, contact us!