Master Liveaboards knows all about running photography workshops. They have been a fixture on our various vessel schedules since as far back as 2006. Now our destinations are coming back online, we are bringing these trips back to life. But who runs the workshops? Well, Gerald Rambert is one of our longest serving, but who is Gerald?
About Gerald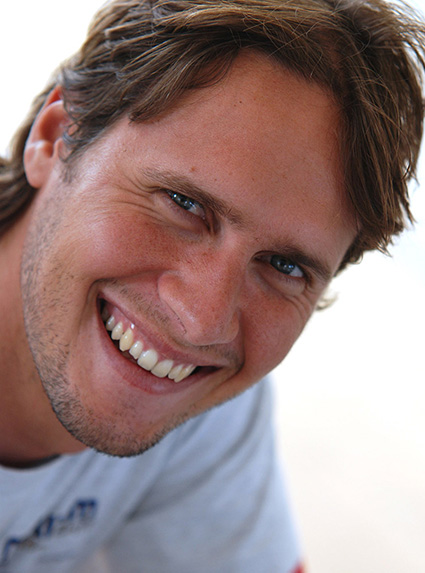 Gerald was born in September 1979 and grew up on the island of Mauritius. After the French Lycee, he worked in the real world for four years in agricultural research and development before pursing his dream to dive.
Always fascinated by fish and photography he was, from an early age, an enthusiastic aquarium owner and free diver before training to become a scuba instructor in 2001. In a familiar story he sold up everything to follow his dreams. From there it wasn't long before his first steps into underwater photography.
All the gear… getting the idea
Gerald bought his first Canon PowerShot A20 with its underwater casing, second hand, from a good friend and very quickly progressed to a PowerShot A70. From there he began to study shots taken by professional photographer and it was a slippery slope into more equipment.
Amongst the ongoing gear collecting… a PowerShot A95, an Inon flash, Nikon D70 and a SEACAM housing, Nikonos V, Nikon F100, D300, D300s, Canon 5dMK II, all in SEACAM housings. You get the idea. Nowadays he shoots with a Sony alpha 7RII and is moving slowly to the mirrorless era.
Professional work
Prior to moving into the world of photography workshops, Gerald began entering photo competitions, with some wins boosting his confidence and profile. These competitions were an opportunity to meet magazines editors and to start working together with some of them.
From then on there have been dive magazine front covers, in some cases with articles written by Gerald, covering some diving destinations and travel, the in-flight magazine of Air Mauritius, as well and taking a few underwater shots for their interactive screen menu.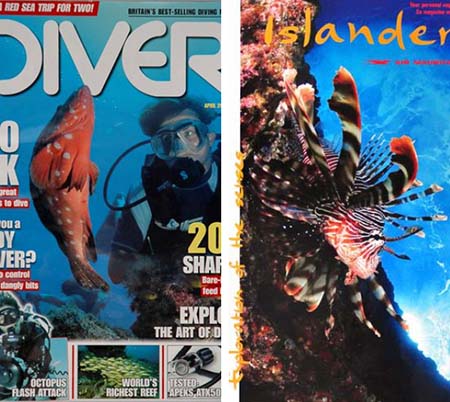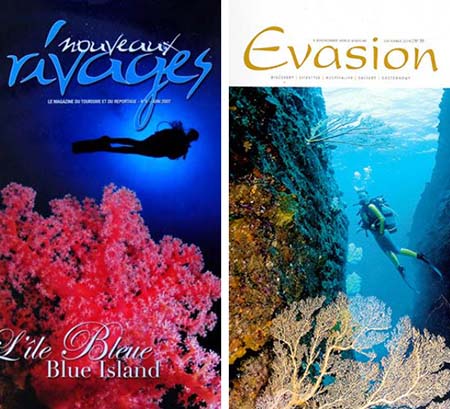 Nowadays Gerald runs his diving school, Sundivers Ltd, on the west part of Mauritius, at La Pirogue hotel in Flic en Flac . All this as well as the underwater photography workshops around the world with Master Liveaboards.
The Photography Workshops
Gerald's photography workshops break down into three main sections…
Photography Theory
This section covers underwater photography in all its aspects. From the theory of light to the correct type of equipment, exposure techniques, flash positions, and composition etc. This is a hands on class with full hands-on experience and advice. The duration of the theory class is between 2:00 to 4:30 hours, complete with interactions and questions.
Development Theory
Taking images is only part of the story. Then you have to work with the results. Part two covers the dark room workflow with extensive usage of Lightroom or Photoshop to improve your pictures. There is a strong emphasis on exposure and light positions. Each day your will review your best pictures in high resolution and RAW format in order for Gerald to work with you on them
Putting It Into Practice
The final part of these photography workshops is all about getting the images. Gerald will cover the underwater aspects of taking pictures underwater. You will get underwater advice and debriefings on your underwater techniques during the workshop. You will have several chances to dive with Gerald during trips so you can also see how he shoots underwater.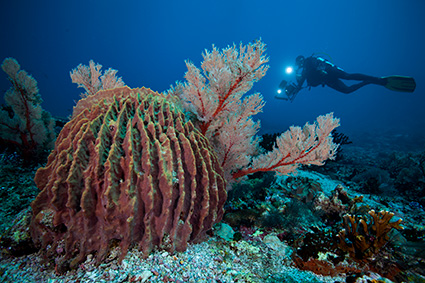 The Trips
The first trip on the calendar is the 12 night Southern Forgotten Islands cruise aboard Indo Siren. This trip run from 6 – 18 September 2023 between Kalabahi and Saumlaki. So what are you waiting for?
Keep a watch on this page as more trips are planned and released.