Michael booked a charter to Palau for his agency, based in Russia, in October of 2019. The trip was for a departure in 2020, but none of us could foresee just how much the world was about change. Read on for the story of how Master Liveaboards is doing its little bit supporting Ukraine
The Back Story
In early 2020, COVID-19 first reared its head. First it was a nuisance, then it was a worry. Then the world closed. We all know this story. As with many other people's, the trip was rearranged… twice. Safari are not the only ones who have had to go through the seemingly endless frustrations of organising holidays for a period when we hope everything is normal again. But things were about to get worse.
On 24 February 2022, the Russian government began a new war in Ukraine. Of course, they had been at war with Ukraine since 2014, but this was what we might call a very quiet local war. It was not big news outside Ukraine. Many knew about the annexing of Crimea, but for most it wasn't really on the radar. February changed all that.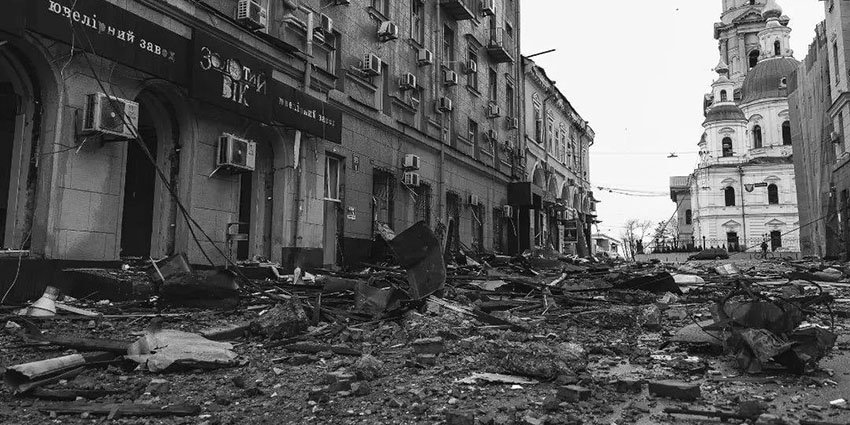 For Michael, this was a disaster. He lives in Russia, but is from Ukraine. He has literal brothers, sisters, cousins, and more living there. Kharkiv, Mariupol, Poltava. Cities that most of us had never heard of only a few short months ago, but now see daily on news bulletins. This is where Michael's family are. He has also been arrested for protesting the war . So, when Michael cancelled his trip and asked for help, we decided to try and do just that.
The Trip
COVID has taken its toll and Ukraine is a long way from Master Liveaboards. So we are trying in the only way we really know how. The trip Michael had to release is a 7 night cruise aboard Palau Siren, departing on 5 September 2022. Master Liveaboards will be donating 20% of all income from this trip to the volunteer organisation Dobrovoz in Ukraine. To try and sell as many spaces as possible, we are offering this cruise with a 20% discount that will be available until departure. This means that you can help us help the people of Ukraine.
Who Are Dobrovoz And How Are They Supporting Ukraine?
Dobrovoz was created in 2014 when Ukraine was attacked by Russia and the war in Donbas began. Their mission is to help medics to rescue people in war zones. The word Dobrovoz, in Ukrainian, means "delivering good" or "delivering goods". Most often at checkpoints, volunteers were initially described as "volunteers carrying humanitarian aid" and so describe themselves as a humanitarian volunteer project .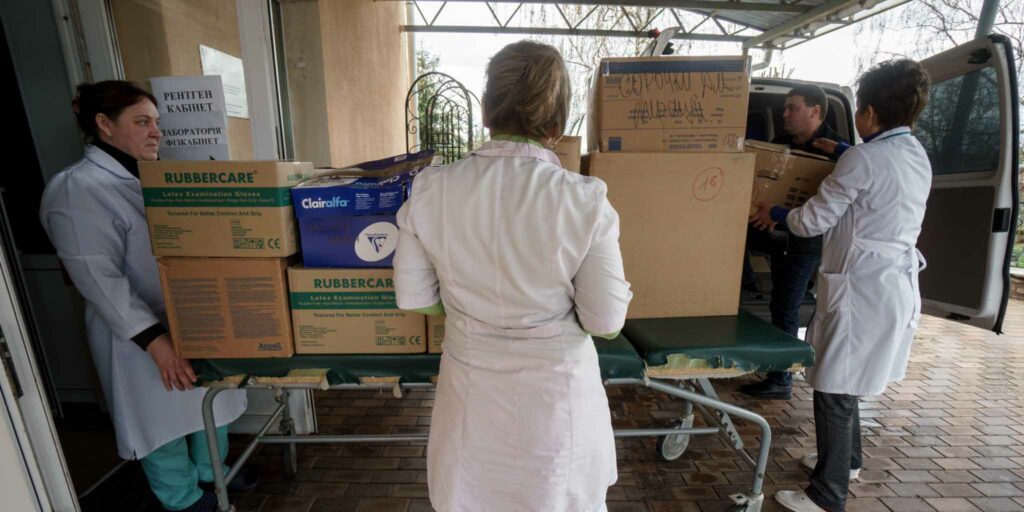 Yevgen Bessonov, CEO of Divebooker.com, has been involved with Dobrovoz from its inception. He personally supervises the UK arm of the project as well as overseeing all the finances so he "can guarantee that every dollar is being spent honestly and wisely".
Yevgen continues "At the moment Dobrovoz is focused on pickups, 4*4 vans and ambulances. We buy cars in the UK and deliver them to Ukraine for the needs of the Ukrainian army. We also do a lot of 'last mile' supplies. Our volunteers deliver aid (food, medicines, goods, clothes) to people in cities and villages that have suffered from shelling or were occupied. We also support several volunteer ambulances. As we speak, Dobrovoz unites more than 30 volunteers in Kyiv, Kharkiv, Lviv, Birmingham, London, Nurnberg, Kranj, Christchirch, and more."
As an example, they have recently even helped to transport a decommissioned and refurbished UK fire engine all the way from Cambridge, across Europe and into Kharkiv. You can hear more on this story here. Obviously, activities like these don't come cheap and so Dobrovoz and the people of Ukraine need all the help.
We hope that operating this trip and will make at least some small difference supporting Ukraine. If you are interested in joining us on this cruise, contact our team today. Alternatively, if you just wish to donate to Dobrovoz, simply follow this link.