People go scuba diving for various reasons. Some divers are primarly interested in the natural beauty of coral reefs, some in the animals that call this environment home and others in wrecks and their history. Whether you like underwater life or shipwrecks, diving in Truk lagoon should be on your bucket list. Here are 4 reasons why!
1. Truk Lagoon is a wreck paradise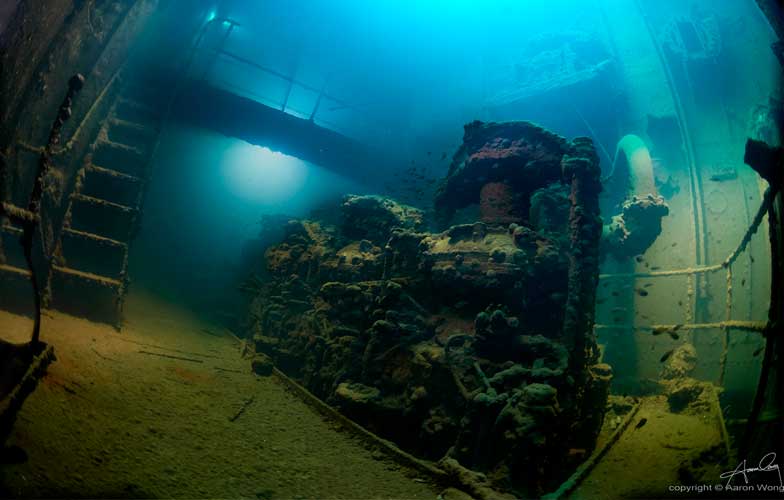 Since Jacques Cousteau discovered some of the wrecks on the bottom of Truk Lagoon wrecks in the 70s, the remains of the Imperial Japanese Navy has been considered one of the great undersea wonders of the world and an unparalleled experience for divers.
They all share the same historical value, but each wreck has its unique character and story so it would be very difficult for you to pick one that stands out over another. Nowhere else in the world are there so many interesting wrecks in close proximity, situated in clear shallow water.
A common misconception about wreck diving in Truk Lagoon is that it's only suitable for technical divers. In fact, many of the wrecks can be found on recreational depths, from 10 to 30 meters (30 to 100 feet). Some are even visible while snorkeling. There are also very interesting deeper wrecks for the techies; anywhere in the 45 to 60 meter (150 to 200 foot) range, are equally interesting. There is something here for all divers!
Wrecks for tech divers: Nippo Maru, San Francisco Maru, Aikoku Maru, Hoki Maru.
Wrecks for recreational divers : Heian Maru, Sankisan Maru, Fujikawa Maru, Kensho Maru , Shinkoku Maru and Rio de Janeiro Maru.
2. Corals and marine life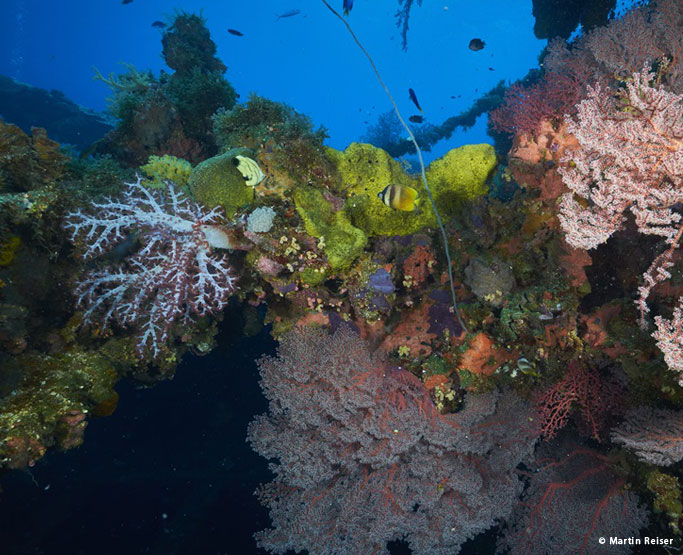 For those of you who love to see the pretty stuff, Truk is also your destination. Ships and plane wrecks caused by war are much more than hunks of rusting metal. Shipwrecks also attract marine life, creating their own ecosystem. Once the scene of death and destruction, they are now the basis of growth and life.
The fauna and flora are abundant on and around the wrecks and there is a wide variety of sharks that have found in the vicinity of the wrecks. Expect blacktip sharks, whitetip sharks, eagle rays, eels, clownfish and plenty of macro animals, as well as dolphins. An incredible kaleidoscope of colorful corals will also attract your attention.
3. Excellent diving conditions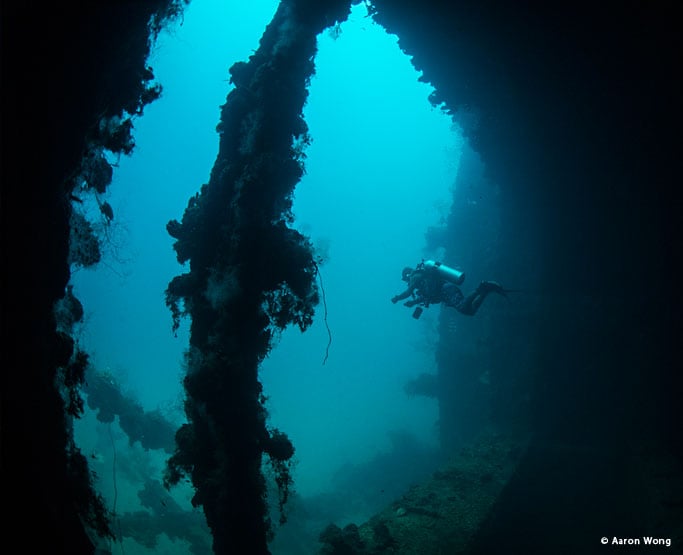 The diving conditions in Truk Lagoon couldn't be better. The waters are calm and warm, around 28-29 C (82- 85 F). There are no thermoclines and currents are minimal. And since most of the wrecks sit on white sand, there is plenty of light. Visibility typically is around 30 m (100 ft).
4. The historical monuments of Truk Lagoon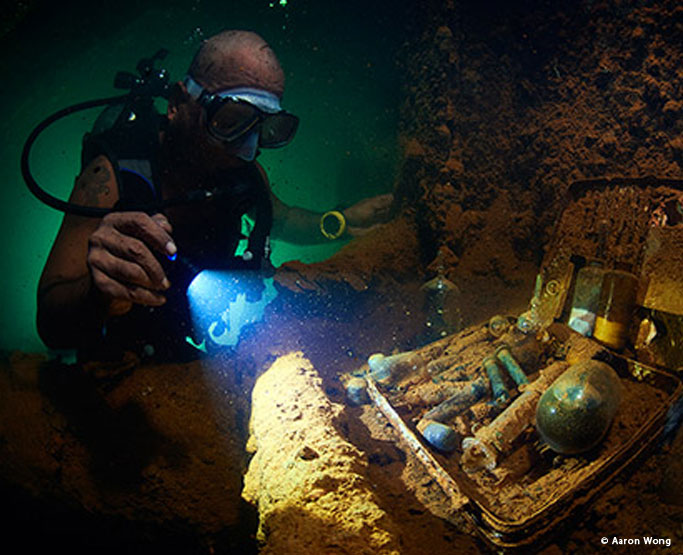 Once sunk, the wrecks turn into a time capsule. When exploring the wrecks, you will be captured by these vivid underwater museums. To this day, the presence of so many sailor's personal belongings induces respect and gives the diver a different perspective on navy battle history.
The amount of destruction that occurred during Operation Hailstone is hard to describe. No matter how many history books you read, true perspective is elusive until you see it for yourself.
Truk Lagoon is often referred to as 'Wreck divers paradise', which is a well-deserved title. With so many large wrecks and so much to discover on each of them, it's a destination avid divers could visit several times and still not see everything.
Dive into history with Master Liveaboards! Contact us today!